Airport Rivals Debate Meaning of Voter Approval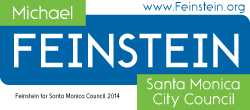 Harding, Larmore Kutcher & Kozal, LLP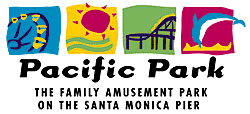 When one lives in a city as breathtakingly beautiful and unique as Santa Monica, inevitably that city will be shared with visitors.
By Jonathan Friedman
Associate Editor

August 20, 2014 -- There is no dispute the Aircraft Owners and Pilots Association-backed ballot proposal, now known as Measure D, calls for a requirement of voter approval to make most changes at Santa Monica Airport, including closure. What is disputed is the meaning of "voter approval."

The petition used to gather residents' signatures to qualify D for the ballot defines "voter approval" as "a majority of the voters of the city voting 'yes' on a ballot measure approving such a change at a general municipal election."

D opponents say this definition means approval from a majority of Santa Monica's registered voters, not just those who vote in the election, would be needed for any changes to be made at the airport.

"This would require voter participation on a single ballot issue greater than in any election in the city's history," wrote D opponents in the argument that will appear on the ballot.

Among those signing the argument were City Councilmembers Ted Winterer, Tony Vazquez and Gleam Davis.

They continued, "In other words: that ain't gonna happen. So, unless you vote [against] Measure D, this devious change to election law will essentially lock in the status quo at the airport forever."

This argument is a scare tactic, D supporters wrote in their rebuttal that will also appear on the ballot. This was proved, D supporters wrote, by City Attorney Marsha Moutrie's impartial analysis, which will also appear on the ballot. She wrote, "the term 'voter approval' should be interpreted to mean approval by a simple majority of those actually voting."

D supporters wrote, "It is shocking that three members of our City Council would sign an argument … that is deceptive and dishonest and can be proven false in the very [ballot] you are holding in your hand!"

City officials, including Moutrie and all seven council members, strongly oppose D. Among their stated reasons are that the measure is a disguised tool by aviation interests to keep the airport open indefinitely. In response, they placed a rival proposal on the ballot called Measure LC. Proponents of the City-drafted measure wrote in their rebuttal in favor of LC both why voters should support LC and reject D.

"The hard truth is that only your Measure LC yes vote and your Measure D no vote will ensure airport land Santa Monica citizens purchased for parkland in the 1920s will finally be back in the hands of Santa Monicans, not controlled by outside special interests," LC proponents wrote.

They continued, "Don't be tricked by the lawyered-up wording of Measure D that pretends to give you control over this land."

Leading LC opponents, who are also D supporters, wrote in their rebuttal that LC was written because politicians were afraid of residents having a voice through the passage of D. They also repeated their frequent argument that opposition to D comes from City officials and development interests' alleged desire to bring significant development to the 227-acre City-owned airport property.

Others have said the development argument is misleading, noting that the actual text of the petition to get D on the ballot does not mention development.