City Manager Announces His Resignation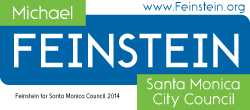 Harding, Larmore Kutcher & Kozal, LLP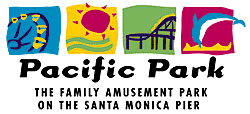 When one lives in a city as breathtakingly beautiful and unique as Santa Monica, inevitably that city will be shared with visitors.
By Daniel Larios
Staff Writer

August 1, 2014 -- Santa Monica City Manager Rod Gould, who has been the target of months of criticism by slow growth advocates, announced Friday that he will step down at the end of January.

In a statement announcing his resignation, Gould said the demanding job of running the City was consuming too much of his time.

"I've concluded that after 29 years of city management in five cities, it's time to reset my work-life balance," Gould said in a statement to the press Friday. "The next phase of my career will involve more teaching, consulting, volunteering, and service to my profession and less night, weekend, holiday and vacation work."

The announcement comes two months after information surfaced that Gould had rescinded a job offer to slow-growth advocate Elizabeth Riel after learning she had funded a political attack against Mayor Pam O'Connor and backed slow-growth Council member Kevin McKeown the 2006 race for City Council.

Riel is currently suing the City for violating her first amendment rights.

O'Connor thanked Gould for his 5 years of dedication and service to Santa Monica.

"Rod led the City with a steady hand during one of the worst economic downturns in our country's history," O'Connor said. "Santa Monica emerged stronger and more resilient under his guidance.

"For five years he has focused his considerable talent and boundless energy working for the City Council and community to deliver extraordinary results for our City," O'Connor said.

McKeown, who has been critical of Gould over the Riel hiring episode, told The Lookout that Gould's resignation would deeply affect the City.

"Rod Gould brought great strengths to a difficult job," McKeown wrote in an email Friday afternoon. "He took the reins in the depth of the Great Recession, and the City's continued success speaks to his skills as well as to the strong foundation laid by a succession of progressive City Councils.

"His departure is difficult, and provides us an opportunity to take a deep breath and redefine our goals," McKeown wrote. "Rather than take any immediate action to seek a successor, the City Council should open a process of public comment and involvement to carefully ascertain the direction desired by residents and other members of our community."
Gould could not be reached for comment.

The decision comes days after media reports suggested that school board member and Pico Neighborhood activist Oscar de la Torre would lead a voting bloc at the Sunday's Santa Monicans for Renters' Rights (SMMRR) supporting any candidate who would promise to oust Gould from the top post.

De la Torre openly attacked Gould after the City Manager successfully recommended that the Council reduce funding for the Pico Youth and Family Center (PYFC), a non-profit organization whose goal is to provide services and counseling to at risk youth in the Santa Monica area headed by de la Torre.

De la Torre told the Lookout Thursday that Gould "has created more distrust in City government than any other city manager in our recent history."

Gould, who was widely viewed as pro-development, was hired in January of 2010 to replace outgoing City Manager P. Lamont Ewell.

Before coming to Santa Monica, Gould served as city manager of Poway, a City of 50,000 in northern San Diego County. He also spent more than nine years as city manager of San Rafael, five years as city manager of Monrovia and five years as assistant city manager of Walnut Creek.

A Pittsburgh native, Gould received a bachelor's degree in economics and political science from Yale in 1979 and master's degrees in education and public administration from Harvard in 1982 and 1985 respectively.