By Jorge Casuso
November 4, 2019 -- Santa Monica police are asking the public's help in locating a man suffering from dementia who has been missing since Friday.
Jerry Peels, 62, was last seen leaving a dialysis appointment at 2020 Santa Monica Boulevard wearing a blue hooded sweater with the word "Cali," according to police.
He is 5'-11" tall, weighs 175 pounds and has brown eyes and black hair, police said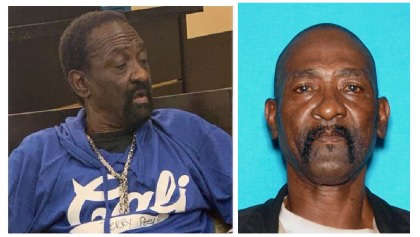 Jerry Peels (Courtesy SMPD)
Peels, who currently resides at Beachwood Homes, a rehab and nursing home at 1340 15th Street, suffers from dementia and requires regular dialysis treatments, police said.
"It's the second time he's gone missing," said Sgt. Rick Verbeck, a neighborhood resource officer.
According to the Alzheimer's Association, six in ten people with dementia will wander.
"Anyone who has memory problems and is able to walk is at risk for wandering," the Association's website says.
"Even in the early stages of dementia, a person can become disoriented or confused for a period of time."
According to the Association, 5.8 million Americans aged 65 and older are living with Alzheimer's, the most common form of dementia.
The number is projected to rise to nearly 14 million by 2050.
Anyone one with information about Jerry Peels whereabouts should call Det. Tavera at 310.458.2256, Sgt. ASkogh at 310.458.8992 or the watch commander (24 hours) at 310. 458.2249.