Memorial Day Event to Feature Commemorative Wall Unveiling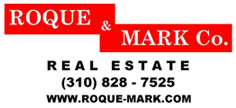 Harding, Larmore Kutcher & Kozal, LLP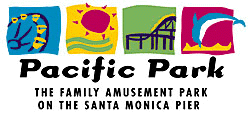 When one lives in a city as breathtakingly beautiful and unique as Santa Monica, inevitably that city will be shared with visitors.
By Jonathan Friedman
Associate Editor

May 23, 2014 -- A monument dedicated to Santa Monica residents and others associated with the city who died in combat since the municipality's founding in 1875 will be unveiled Monday at the 76th annual Memorial Day ceremony at Woodlawn Cemetery.

The monument features five stone walls. Each one contains the names of people who died in armed conflicts who were born in the city, lived in the city or chose to be interred in Santa Monica. The estimated $36,000 project was funded through private donations and money from the local government.

The concept for the memorial was introduced by City Councilmember Bob Holbrook at a council meeting in August 2012. He had developed the idea after being a speaker at the Memorial Day ceremony that year, and noticed by looking at the gravestones that some of the people buried at the cemetery had died in World War II. He wondered how many others from Santa Monica lost their lives in military conflicts.

A City intern researched the subject, and found that 97 men and women had died in military conflicts; most of them during World War II and many of them from the Pico Neighborhood. This number includes those who were declared Missing in Action.

"They were husbands, wives, sons and daughters of Santa Monica," said Holbrook at the council meeting in 2012.

Holbrook will be the keynote speaker at the event, which will begin at 11 a.m.

"Other highlights include a Condor Squadron military flyover and music by the Santa Monica Oceanaires and the Patriot Brass Ensemble," the cemetery's website says. "Cemetery tours and other activities follow the ceremony."

The Santa Monica History Museum had planned to include a feature in which volunteers would be dressed in period clothing as noted people from the city's history. However, that will not happen on Memorial Day, but a museum official said it will be included in a future event.

Woodlawn Cemetery is located at 1847 14 St. The event is free and the City's website says parking is available for free at Santa Monica College's Lot 4 at the corner of 16th Street and Pico Boulevard and for $5 at Parking Lot 6 at 14th Street and Pico Boulevard. A shuttle will take people to the cemetery from both lots and the Elks Lodge at 1040 Pico Blvd.
Food will be available for purchase at the event from Earlez Grill.