Jacaranda Caps Season with Popular Composers Past and Present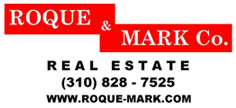 Harding, Larmore Kutcher & Kozal, LLP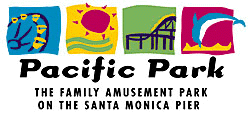 When one lives in a city as breathtakingly beautiful and unique as Santa Monica, inevitably that city will be shared with visitors.
By Jorge Casuso

May 7, 2014 – Santa Monica's Jacaranda concert series will wrap up its season by helping to keep Arvo Pärt the world's most performed contemporary composer.

The music of the mystical Estonian – whose works blend minimalism and Gregorian chant to create a seemingly timeless state – will be performed alongside works by Wolfgang Amadeus Mozart and Claude Debussy.

While Mozart and Debussy may not necessarily fit Jacaranda's commitment to performing "music at the edge," the popular composers have figured prominently in the Santa Monica-based music series' success, organizers said.

The centerpiece of the evening will be Pärt's "Tabula Rasa," a work with a hypnotic style that has been dubbed "Holy minimalism." Its 1985 recording on ECM New Series became a best seller, launching both the label and the composer's career.

The work -- a double concerto for two solo violins, prepared piano and chamber orchestra -- will feature Shalini Vijayan, Alyssa Park and Tereza Stanislav on violins.

"Jacaranda is so fortunate to have three truly brilliant violinists available to perform such rapturous and riveting music," said Music Director Mark Alan Hilt. "For most listeners Tabula Rasa induces a state of bliss."

Park, first violin of the resident Lyris Quartet, has been a frequent soloist with Jacaranda since 2006. She gave the Polish premiere of Violin Concerto No. 2 by Krzysztof Penderecki conducted by the Polish composer, who is a major figure in 20th Century music.

Stanislav, assistant concertmaster of the Los Angeles Chamber Orchestra, also has a distinguished history with Jacaranda. Her world premiere of British composer Benjamin Wallfisch's Violin Concerto in 2012 was acclaimed her as "magisterial" by the Los Angeles Times.

Vijayan, a founding member and principal second violin of Kristjan Jarvi's Absolute Ensemble, will be featured as soloist in Pärt's little known Darf Ich… (May I…), a short concerto movement composed in 1999.

The concert includes performances of Mozart's Serenade for Wind Instruments "Gran Partita," which requires two basset horns among its twelve wind instruments and a double bass. Oboist Claire Chenette will be featured in the solo made famous by the film "Amadeus."

Also included is a performance of Debussy's "Danses Sacrée et Profane," a sextet by the turn-of-the-century French impressionist composer that received "the loudest and longest applause of the decade," according to concert organizers. Reprising that memorable performance will be harpist Maria Casale, the gold medal winner of the 1989 USA International Harp Competition.

"Jacaranda's dedication to the lesser known, but no less brilliant, works of all ages, and the series' commitment to promoting music that will become our century's standard repertoire is evident in the program," organizer's said.

The concert will take place Saturday at 8 p.m. at the First Presbyterian Church of Santa Monica, 1220 2nd Street.

T ickets are $45 for general admission and $20 for students. For more information call (213) 483-0216 or visit jacarandamusic.org.