Santa Monica League to Celebrate Local Women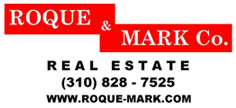 Harding, Larmore Kutcher & Kozal, LLP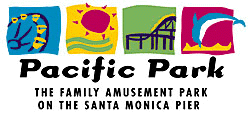 When one lives in a city as breathtakingly beautiful and unique as Santa Monica, inevitably that city will be shared with visitors.
By Lookout Staff

March 18, 2014

-- The League of Women Voters of Santa Monica will honor four local women next week for their "outstanding contributions to the welfare of our city," League officials said Monday.

Longtime education and childcare activist Irene Zivi, Deputy City Manager Kate Vernez, who recently announced her retirement in June; Police Activities League Director Eula Fritz, and Rose Kaufman, a longtime driving force at the League will be recognized at an event Thursday evening, March 27.

The event at the Penthouse Terrace of Ocean House, 2107 Ocean Avenue, at 7 p.m. will also be a celebration of the 80th anniversary of the League's Santa Monica chapter, which has played an active role in the City's political life since its founding in 1934.

"The League has advocated for government that is accountable, representative, transparent and responsive," said Ann Williams, the league's president.

"Our organization has organized and presented candidates forums to enable all candidates to make their voices heard, regardless of the level of campaign contributions they may have received, all while maintaining a strict policy of non-partisan action," Williams said.

The organization, which has provided civic education through community meetings, workshops and candidate forums hold a "firm belief that a democracy can only thrive when its citizens are fully informed and engaged in the political process," Williams said.

Hors d'oeuves and beverages will be served at the celebration. Ocean House is located between Pacific Street and Bicknell Avenue. Metered street parking and beach lot parking are available.

League officials urge guests top use public transportation when possible.
A donation of $40 can be paid at the door or by PayPal at www.lwvsantamonica.org . Please R.S.V.P. by contacting (310) 692-1494 or email, league@lwvsantamonica.org.