Santa Monica to Transfer Property for Affordable Housing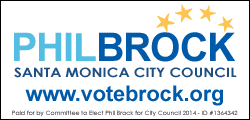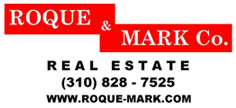 Harding, Larmore Kutcher & Kozal, LLP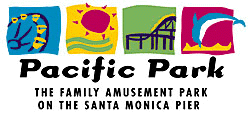 When one lives in a city as breathtakingly beautiful and unique as Santa Monica, inevitably that city will be shared with visitors.
By Daniel Larios
Staff Writer

July 25, 2014 -- The Santa Monica City Council unanimously supported the transfer of ownership of two currently occupied, City-owned apartment buildings to competing nonprofit affordable housing organizations during its Thursday meeting.

Councilmember Kevin McKeown made the motion, with Councilmember Gleam Davis providing the second, to seek proposals from nonprofit affordable housing organizations to acquire and operate the apartment buildings on 419 Ocean Avenue and 1616 Ocean Avenue.

The City's Housing Division currently oversees the property management of the two residential rental properties, which consist of 26 rent-controlled apartments.

"I'm all for this, the City should be selling they shouldn't be owning," said Ken Ward, a Santa Monica renter who spoke during the item's public comment section. "The properties should be controlled by the non profits."

The council was presented with three options: sell the properties in the open market; sell the two properties as a package, including certain covenants recorded on the properties' titles; or transfer ownership to a nonprofit housing organization requiring both properties to be operated as affordable housing for low- and moderate-income households.

City Staff recommended the third option, which was ultimately approved by the council.

"Staff believes that owning and operating residential rental property is best suited to private, non profits, which focuses on preserving affordable housing," Housing Administrator Jim Kemper told the council.
"They are experienced and equipped to respond to the daily needs of tenants and other property responsibilities," he said.

In order to keep the apartment units classified as affordable housing, the City will have to make a one-time capital investment for property rehabilitation and reserve funding for future repairs estimated at between $1 million and $3 million from available City Housing Trust Funds.

The option was not only supported by the city staff but by the residents themselves.

"I would go with option number 3 because I think it's the best way to do it," Ward said in support of the staff recommended option. "It still stays under rent control and keeps it low-income housing, which helps protect the residents of the city.