Santa Monica Council Extends Interim Zoning Ordinance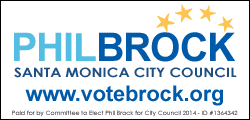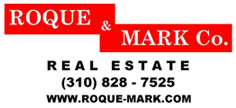 Harding, Larmore Kutcher & Kozal, LLP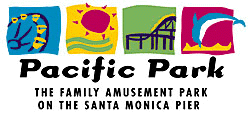 When one lives in a city as breathtakingly beautiful and unique as Santa Monica, inevitably that city will be shared with visitors.
By Daniel Larios
Staff Writer

July 28, 2014 -- The Santa Monica City Council on Tuesday extended for another year the Interim Zoning Ordinance (IZO) approved in 2011 while the Land Use and Circulation Element (LUCE) ordinance is completed.

The Council also included three proposed amendments that would impact businesses on Main Street and housing development in two adjacent neighborhoods in the ordinance, which translates the LUCE goals into concrete planning standards.

"Hopefully we'll have a more permanent Zoning Ordinance sooner rather than later," said Councilmember Gleam Davis about the proposed ordinance. "This is sort of like a temporary restraining order in the law. It's a way to preserve the status quo until we figure out what to do."

If approved, the first proposed amendment would expand the number of outdoor displays from one to three, which would include previously prohibited garment racks, in front of business properties along Main Street south of Pico.

The second amendment would re-classify businesses of 2,500 square feet or less on Main Street that have a food service component as either "full service restaurants," "limited-service/take out restaurants," or "accessory food service," depending on certain criteria. It would also require these businesses to provide one parking space per 300 square feet of floor space.

The third amendment would establish modified development standards for projects in the Multiple Family Residential Districts in both the Pico and Mid-City Neighborhoods.

The amendment is intended to eliminate existing incentives that allow an increase in unit density that could encourage redevelopment of existing housing, and lowering the development criteria for Planning Commission review.

While the first two amendments were uncontroversial, the third drew the two camps of slow growth and pro-development individuals to the public comment section.

"The proposed IZO changes before you and the future application of these changes to all Multi Family neighborhoods in the final zoning update would help preserve the scale and pattern of existing multifamily housing" said Planning Commission Chair Jennifer Kennedy, a slow-growth advocate who is also running for Council in November.
"It would protect existing affordable housing, protect existing courtyard housing and residents threatened with potential rapid redevelopment in the area due to transit expansion."
"Pico Neighborhood is rich with cultural and economic diversity and Mid City offers Middle class stability," said Kathy Patton. "Those neighborhoods must be treasured for their unique character, courtyard apartments and their invaluable affordable housing stock. These neighborhoods are in danger now. They must be protected now in the IZO."

Santa Monica land-use attorney Chris Harding spoke on behalf of the Santa Monica Housing Council, a group of local housing providers who oppose the third amendment.

"We're not here to question the purpose or intent of the measure," said Harding. "We understand the importance of protecting residential neighborhoods in these two neighborhoods.
We simply don't think this measure was designed to achieve its goal, and we don't see any urgency," Harding said.

The Interim Zoning Ordinance was passed in 2011 as a way to enable the City to enforce new standards outlined in the 2010 Land Use and Circulation Element (LUCE) update.

The interim measure is expected to remain in effect while the city works out a permanent ordinance.

The LUCE will govern development in Santa Monica for about the next quarter century when the City will once again have to update its general plan.