Santa Monica Pier to Offer Historical Walking Tours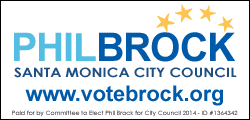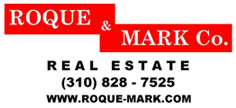 Harding, Larmore Kutcher & Kozal, LLP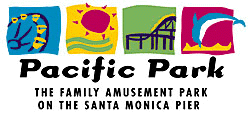 When one lives in a city as breathtakingly beautiful and unique as Santa Monica, inevitably that city will be shared with visitors.
By Daniel Larios
Staff Writer

July 25, 2014 -- Q: What do Charlie Chaplin, Marilyn Monroe, Muscle Beach and Popeye have in common? A: The Santa Monica Pier.
Visitors to the historic wooden structure can get the stories behind the famous names during free docent-led historical walking tours every weekend starting Saturday.
The hour-long tours will feature stories about the pier's nearly 100-year history that include apartments above the Merry Go-Round, hidden compartments and "a certain fishing boat captain who became immortalized as a world-famous cartoon character," according to Pier officials.

"For long-time residents and visitors alike, it's the perfect way to deepen your appreciation for this beloved icon," officials said.
Two tours will be offered every Saturday and Sunday, the first at 11 a.m., the second at noon.

Originally two separate piers, the world famous structure -- now the oldest pleasure pier on the West Coast-- opened in 1909, attracting thousands of visitors.

Though the pier was originally constructed primarily to carry sewer pipes beyond the breakers, visitors were thrilled to walk above the water along the 1,600-foot long concrete pier, the first concrete pier in the west coast.

In 1916, Charles Looff, a world-renowned amusement park entrepreneur, purchased the land just south of the Pier and started construction on an amusement pier, the first one in the area.

In 1922, the Carousel, which features 44 hand-carved horses, was built on the Looff's Pier and still stands today in the Hippodrome.

It wasn't until the 1970s that the City of Santa Monica purchased the land and combined it with the municipal pier to create what is now one of the biggest tourist attractions in the bayside city.

Private tours are available upon request, but must be booked beforehand.

For Saturday and Sunday regular tours, visitors need only show up at the Pier Shop at the historic Merry Go-Round Building before the tour departure times. Pier docents will be noticeable by their blue shirts.
For more information about the Docent-led tour program, please contact Pier Historian Jim Harris at jim@santamonicapier.org or call (310) 458-4939.