Santa Monica Natives to Headline Thursday Twilight Concert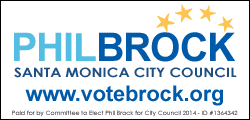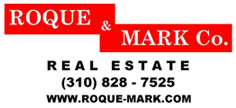 Harding, Larmore Kutcher & Kozal, LLP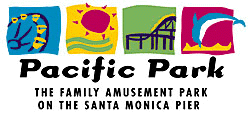 When one lives in a city as breathtakingly beautiful and unique as Santa Monica, inevitably that city will be shared with visitors.
By Daniel Larios
Staff Writer

July 24, 2014 – Santa Monica's own indie beach rock band Cayucas will be co-headlining the third concert in Santa Monica's 30th annual Twilight Concert series Thursday on the Santa Monica Pier. The LA-based group Papa will open the concert at 7 p.m..
Cayucas, an homage to a seaside town in San Luis Obispo, was founded by Zach Yudin in 2012 and played its first show at The Basement Tavern on Main Street.

"They're a slacker Beach Boys – if Kurt Cobain sang about cars and girls, Nirvana might have gone in this direction," said Paul Lester of the Guardian.

The band – comprised of Yudin, twin brother Ben on bass and Casey Wojtalewicz on drums -- signed with indie record label Secretly Canadian in October 2012 and released a single, "Swimsuit."

In March of 2013, the band performed in a Secretly Canadian showcase at the popular culture festival South by Southwest. Their debut full-length album Bigfoot, released the following month, was produced by fellow Secretly Canadian artist Richard Swift, who most famously worked with indie legends the Shins.

"Zach Yudin has made a near perfect entrance onto the scene as Cayucas with Bigfoot," said music critic Gerrit Feenstra. "It will be interesting to see how he follows the record up, but for now, we can just sit back on sunny days and enjoy his youthful narrative of a perfect summer's day.

The music of Papa -- comprised of lead singing drummer Darren Weiss and bassist/songwriting partner Danny Presant -- has been described as "part Springsteen, part rock 'n roll, with the poetry of early folk, the groove of soul, and an Americana flair," by Vera Neykov of Interview Magazine.

One review said of the band's performance, "they hit every note as though they were playing for lunch money."

Weiss and Presant, who met through mutual friends in Los Angeles, formed the band in New York City in 2008 while were attending college.

"We used to compete in youth gymnastics and he was normally my biggest competitor until one day my partner fell off the high beam and his partner sprained his ankle on the long trampoline," said Presant in an interview with the indie music website pigeonsandplanes.com.

"The coach teamed us up and we've been doing it ever since."

After a couple of years in New York, the band moved back to the West Coast, where they recorded their critically acclaimed EP "A Good Woman is Hard to Find."

They then set off touring for two years with other indie bands that included Grouplove, Girls and Temper Trap.

The Twilight concert series takes place every Thursday night at 7 p.m. and will run for ten weeks through September 11.