Santa Monica Offers Free Jazz Series in August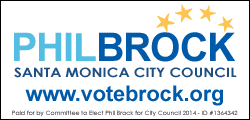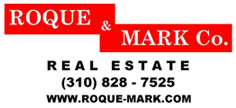 Harding, Larmore Kutcher & Kozal, LLP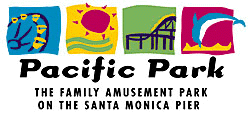 When one lives in a city as breathtakingly beautiful and unique as Santa Monica, inevitably that city will be shared with visitors.
By Ivette Lopez
for the Lookout

July 21, 2014 -- Every Sunday in August, audiences can while away the lazy late afternoons with free music at Santa Monica's ninth annual "Jazz on the Lawn" series at Stewart Street Park.

Sponsored by the City's Cultural Affairs Division, the series offers accessible, family friendly music performed by professional bands chosen by a panel of experts, according to concert promoters. The series draws large crowds, with many attending every concert.

"I hope that people of all ages continue to come out and enjoy an intimate Sunday evening concert in the park with a picnic and friends and family," said Allison Ostrovsky, who sponsors the events.

This year's five acts include Critical Brass, a New Orleans hip-hop funk jazz band known for their unique blend of music; the Tom Nolan Band , which mixes originals and classic dance songs and Adaawe, a female voice and drum band.

Also performing is Cats with Class, a jazz rock and swing band, which was the winner of the Spring 2014 Los Angeles Battle of the Bands, and Orquesta Charangoa, which showcases a range of Latin music such as salsa, cha cha cha, meringue and latin jazz.

The jazz series has seen a change in venue over the years. First hosted at the City Hall lawn, it was moved to Stewart Street Park three years ago when construction began on the new Ken Genser Square.

According to Ostrovsky, feedback has been so positive that the series has been hosted at Stewart Street Park since 2011.

Food and desert will also be available for purchase at this year's jazz concerts. Vendors include Dogtown Dogs, Sweet Lucie's Organic Ice Cream, The Lobos Truck, A ROCKin Hawaiian Shaved Ice, Yalla Truck and Van Leeuwen Artistan Ice Cream.

For more information on the jazz series, visit www.facebook.com/jazzonthelawn.