Former Dictator Sues Santa Monica-Based Video Game Maker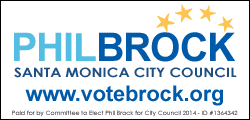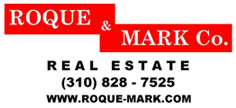 Harding, Larmore Kutcher & Kozal, LLP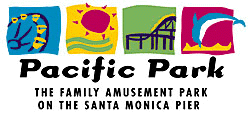 When one lives in a city as breathtakingly beautiful and unique as Santa Monica, inevitably that city will be shared with visitors.
By Daniel Larios
Staff Writer
July 18, 2014 – Former Panama Dictator Manuel Noriega filed a lawsuit Tuesday against Santa Monica-based Activision Blizzard Inc. for using his likeness and name in the company's popular "Call of Duty: Black Ops II" without his permission.

The lawsuit filed in Los Angeles County Superior Court claims that the game, which has grossed more than $1 billion in its first month in 2012, portrays Noriega as a "kidnapper , murderer and enemy of the state."

Noriega is represented by Thomas Girardi, who has earned a reputation as L.A. County's king of the class action lawsuit. He is seeking damages for "unjust enrichment, unfair business practices, and violation of common-law publicity rights."

"Defendants' use of plaintiff's image and likeness caused damage to plaintiff."
the 13 page lawsuit states. "Plaintiff was portrayed as an antagonist and portrayed as the culprit of numerous fictional heinous crimes.
This, the suit states, creates "the false impression that defendants are authorized to use plaintiff's image and likeness. This caused plaintiffs to receive profits they would not have otherwise received."

Noriega is seeking punitive damages for "lost profits" and other charges.

A spokeswoman for Activision declined to comment.

In the game, Noriega helps the CIA in capturing Raul Menendez, a drug boss and main antagonist of the game, by sending the Panamanian Defense Forces (PDF) to his cartel's plantation in Nicaragua. Noriega later betrays his own men by helping Menendez.

Later on in the story, Noriega is captured by Alex Mason, the main protagonist of the game, to be used for a prisoner exchange, but escapes after tricking Woods' partner into shooting Woods. He later escapes with the help of Menendez.

In reality, the 80-year old Noriega was known as one of Latin America's most powerful military dictators in the 1980's, seizing control of Panama in 1983 when he promoted himself to general and became de-facto ruler.

As in the video game, Noriega worked with the CIA from the late 1950s until the 1980s and was a key player in the Medellin cartel, whose membership also included Columbian drug lord Pablo Escobar.

It wasn't until 1989, when Noriega declared the presidential election invalid and declared himself chief executive officer after opposition candidate Guillermo Endara won, that the United States military invaded the Central American nation.

Noriega fled his offices and tried to seek sanctuary in the Vatican Embassy in Panama City, but later surrendered to be tried in the US for drug charges, money laundering and racketeering. He was convicted and served nearly twenty years in prison.

In 2010, a French court sentenced Noriega to seven years in prison for laundering €2.3 million ($2.9 million) through French banks. He was ordered to pay the money back.

In Panama, he has been hospitalized several times since he returned in 2011 to serve out his prison sentence for killing political opponents.

The game, which was scripted by blockbuster movie screenwriter David Goyer, was 2012's best selling video game in the world.