Thursday's Santa Monica Pier Concert to Feature Rhythm and Blues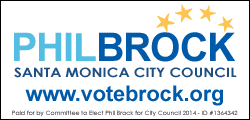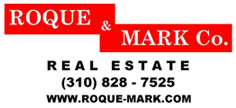 Harding, Larmore Kutcher & Kozal, LLP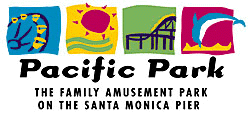 When one lives in a city as breathtakingly beautiful and unique as Santa Monica, inevitably that city will be shared with visitors.
By Daniel Larios
Staff Writer

July 16, 2014 – Thousands of music lovers are expected to attend the second concert in Santa Monica's 30th annual Twilight Concert Series this Thursday featuring Malaysian singer-songwriter Yuna.

Between 15,000 to 20,000 people attended last Thursday's kick-off concert featuring Los Angeles-based indie-rock quintent James Supercave and headliner duo Cults, making officials optimistic about the success of this Thursday's event.

LA-based music group King will open the concert with "sophisticated pop harmonies that would seem more appropriate to past-masters than newcomers," according to a critic from hip-hop and alternative music website Okayplayer.

Comprised of singer Anita Bias and twin sisters Paris and Amber Strother, KING's eclectic sound is not simply defined, spanning influences that range from R&B to electronica.
Paris produces the group's songs while Anita and Amber are the main singers, according to the band's website.

"With soul revivalism still in full swing, it can be hard to find songs that break free from classic soul's strict boilerplate," writes John Murph for NPR.
"Not only does King establish itself squarely amongst 21st-century soul electronica with its stargazing synth chords; the L.A.-based group also stands out from many other female R&B combos by writing, producing, singing and handling nearly all of its songs' instrumentation."

Following the local act is Yuna, a Malaysian singer-songwriter who is making her mark on the music scene with songs like "Lullabies" and "Live Your Life," as well as covers of the Beatles' "Here Comes the Sun" and Nirvana's "Come as You Are."

Citing Coldplay, Bob Dylan and Feist as her musical influences, Yuna began writing songs when she was 14, with her first performance at age 19.

She was eventually discovered in the US by the Indie-Pop record label and management company, which helped sign her to New York-based FADER label in 2011.

In 2012, her U.S. debut self-titled album, which includes the single "Live Your Life" produced by Grammy Award Winner Pharrell Williams, was released, debuting at 23 on the Pop chart and 86 on the Top 100 Albums on iTunes.

"The 25-year-old blends heartland acoustic folk, quiet storm R&B and bouncy trip-hop to create songs to fall in love to and fall asleep to," writes Rolling Stone's Matthew Trammel about a New York nightclub show.
"In fact, she opens her set with 'Lullabies,' her voice somewhere between Sade and Norah Jones."

Yuna has performed on Conan and Last Call with Carson Daly, been profiled on the CBS Evening News and performed at renowned music festivals Bonnaroo and Lollapalooza.

The Twilight concert series takes place every Thursday night at 7 p.m. and will run for ten weeks through September 11.