Santa Monica Issues "Out is In" Challenge During National Parks and Rec Month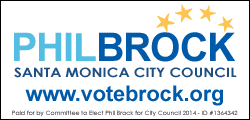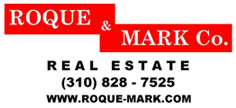 Harding, Larmore Kutcher & Kozal, LLP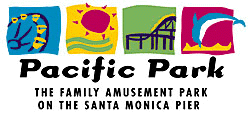 By: Ivette Lopez
for the Lookout

July 14, 2014 -- The City of Santa Monica is partnering with the National Recreation and Park Association for the "Out is In" challenge designed to promote outdoor activities – whether it's working at the beach or lunching in the park.

The "Out is In" challenge comes after a study conducted by Ipsos Public Affairs found that 30 percent of adults do not spend time outside on a daily basis. According to the study, the remaining 70 percent that do spend some time outdoors average less than 30 minutes in the sun.

Although residents of Santa Monica -- which gets 340 days of sunshine a year -- surpass the national average time spent outside, the city is urging residents to get outside more.

City officials suggest making small changes to incorporate more outdoor activities. Some of these include lunch in a park, running outdoors instead of on an indoor treadmill, hosting a business meeting outside or spending some time at the beach.

"We're trying to remind everyone to spend some time outdoors," Recreation and Parks Commissioner Chair Phil Brock told the Lookout.

This month-long challenge is used to remind residents of how essential parks are to an individual's well-being.

According to Brock, studies show that those who live within one quarter of a mile from a park tend to be happier overall.

Brock added that although Santa Monica is very lucky to have ideal resources to be outdoors – including the climate, nearby mountains, beach and 27 parks – the city is densely populated and needs space set aside to build more outdoor parks and recreational facilities.

"There are little leagues and soccer teams and we barely have any room," said Brock. "I really want our citizens to advocate for more."

The commissioner stated that a turf park would be ideal at Lincoln Middle School, where a field could be used to house games and family visits more frequently.

To document the challenge, the City has created a social media hashtag titled #julyOUTisIN to give people a space to share and view each other's outdoor photos on Twitter and Instagram.

"Drop your computer for a while and take a walk through Santa Monica," said Brock. "These days we're so obsessed with our iPhones and iPads, we spend even more time indoors."

For more information regarding the study or the challenge, visit www.nrpa.org.