Santa Monica Consumer Advocacy Group Goes After Anthem Blue Cross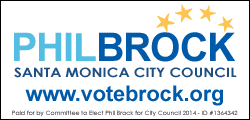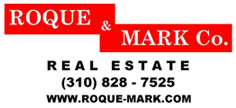 Harding, Larmore Kutcher & Kozal, LLP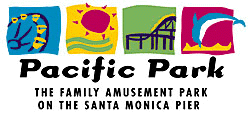 By Daniel Larios
Staff Writer

July 14, 2014 – The Santa Monica-based consumer advocacy organization Consumer Watchdog is taking one of the state's biggest insurance companies to court for fraud, according to a class action lawsuit filed last week.

Anthem Blue Cross, which covers approximately 800,000 Californians, is being accused of misleading enrollees about whether their doctors and hospitals were participating in its new plans, according to the suit filed in Los Angeles County Superior Court Thursday.

"Plaintiffs bring this action to challenge Blue Cross's deceptive 'bait and switch' misrepresentations, inadequate physician and hospital networks, and grossly mishandled administration of individual health service plans," the suit reads.

California's largest individual health insurer, Anthem is also being accused of failing to disclose to its customers that a number of policies would not cover care outside the approved network.

Consumer Watchdog has said that as a result of Anthem's practices, many consumers "have been left on the hook for thousands of dollars in medical bills, and have been unable to see their longtime doctors."

The suit also alleges that Anthem delayed providing full information to consumers until it was too late for them to change coverage.

"We believe that Blue Cross took advantage of consumers during the recent open enrollment period," said attorney Michael J. Bidart, who filed the suit on behalf of six Anthem consumers in California.

"They sold new ACA-compliant health plans as being comparable to existing Blue Cross products, but they did not tell consumers that the new plans only had access to an extremely limited network of providers," Bidart said.
He added that the provider "misrepresented EPO coverage as PPO coverage; and they concealed high out-of-network deductibles. Both new and existing customers feel completely misled."

Anthem spokesman Darrel Ng declined to comment directly on the lawsuit.

He said Anthem has agreed to pay the claims of those who received treatment from incorrectly listed doctors during the first three months of the year, before the new Affordable Care Act enrollment deadline.

However, the policy would not be extended for enrollees who discovered that their doctors had been incorrectly listed after the March 31 deadline.

According to the suit, Anthem also failed to disclose it had stopped offering any plans with out-of-network coverage in four of the state's biggest counties -- Los Angeles, Orange, San Francisco and San Diego.

"Anthem intentionally misrepresented and concealed the limitations of their plans because it wanted a big market share," said Jerry Flanagan, spokesperson of Consumer Watchdog.

The class-action lawsuit is seeking a court order requiring Blue Cross to establish sufficient provider networks and to administer health plans in compliance with the law.

Plaintiffs are also seeking compensatory damages and court fees

Anthem was a major player on California's insurance exchange during the state's rollout of the Affordable Care Act and the suit includes those who bought coverage online, as well as directly from the insurer.