Santa Monica Fire Department Raises More than $12,000 After Toddler's Tragic Death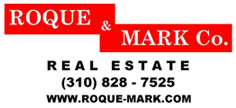 Harding, Larmore Kutcher & Kozal, LLP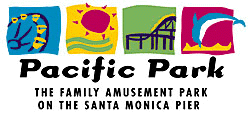 When one lives in a city as breathtakingly beautiful and unique as Santa Monica, inevitably that city will be shared with visitors.
By: Ivette Lopez
for the Lookout

July 3, 2014 -- The car accident that took Noah Looney's life occurred during Battalion Chief Mark Bridges's last shift before retiring from the Santa Monica Fire Department after 34 years.

The accident prompted a fundraiser organized by Bridges that has raised more than $12,000 and keeps growing by the day.

"We are really overwhelmed by the generosity of the community," said Deputy Chief Tom Clemo, who assisted Looney's funeral service with Bridges June 21. "These were out-of-towners, and locals are donating to the cause."

The fundraiser was organized after Looney lost his life when a semi-truck speeding through Santa Monica's McClure Tunnel failed to brake at a blind curb and skidded into the minivan carrying the toddler.

Looney and his brother were airlifted to UCLA Medical Center, where the two-year-old was pronounced dead. His 17-year-old brother suffered severe neck injuries.

According to Clemo, the ironic and tragic elements of the story are what prompted the fire department to assist the family visiting from Nevada.

"I think that the story is so compelling," said Clemo. "Noah wanted to go to the beach and play in the sand. He was yards away from it and was killed."

Clemo and Looney presented a $12,000 check at Looney's funeral service. They were accompanied by the Las Vegas Fire Department Pipes and Drums group who performed "Amazing Grace" during the ceremony.

Transportation to the memorial service was provided by a non-profit organization called Angel Flight West, which offers free, non-emergency air transportation for individuals with serious medical conditions or other compelling needs.

According to Clemo, the fire department had no expectations when they opened the account on Looney's behalf.

After members from the fire department gathered $1,000, the account was set up and a public statement issued to solicit help from others. The public then donated to the fund, which was handled by the Santa Monica Firefighter's Association.

Local response has been so great the account will remain open for another two months. The money that continues to be donated will help the Looney family pay for medical and other costs.

"I think that the amount of money that has been raised is a real testament of the public's generosity," said Clemo.

Donations can be made by cash or check and may be dropped off at any Santa Monica fire station; or mailed to SMFF – Looney Family, 222 Hollister Ave., Santa Monica, CA 90405; or by transfer to Chase Bank account No. 3095918057.

For more information, contact SMFD Battalion Chief Mark Bridges at (805) 990-1497 or mark.bridges@smgov.net.