Santa Monica College Headed to Regional Theater Festival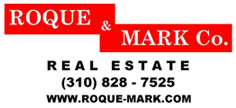 Harding, Larmore Kutcher & Kozal, LLP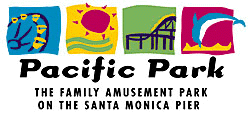 By Lookout Staff

January 30, 2014 -- For the third year in a row, a Santa Monica College production is headed to the prestigious Regional Kennedy Center/American College Theater Festival, and local audiences can get a preview during fundraising performances.

"The Old Lady Shows Her Medals" was one of nine plays selected from 185 productions at 56 colleges and universities in Southern and Central California, Southern Nevada, Arizona, Utah and Hawaii that will be performed at the festival held from February 12 to 15 at the Los Angeles Theater Center (LATC).

"I am very thrilled about our nomination, and even more thrilled that our student actors are being recognized for their outstanding work," said Pat Train Gage, the adjunct professor in the Theatre Arts Department who directed the play.
The fundraising performances will be held Sunday and Monday at 8 p.m. in the SMC Theatre Arts Studio Stage on the main campus.

Penned by "Peter Pan" author J.M. Barrie, "The Old Lady Shows Her Medals" is "considered one of the most amusing and touching plays inspired by World War I," said Train Gage.

It depicts the war as "highly romanticized and propagandized, which is not like war today, where instant media coverage shows the true spoils of war right in our living rooms," she said.

The play tells the story of an old Scottish charwoman who invents a son only to find that an upstanding soldier adopts her as a mother.

The 55-minute production, college officials said, takes the audience "on an emotional rollercoaster ride as it examines the bonds, expectations, and playfulness in relationships between mothers and sons."

The SMC production stars Michael Kripchak as the young Scottish soldier and Mannnette Cogan in the role of Mrs. Dowey, the Scottish charwoman.

"It was a joy to work with the mix of younger and older actors in this production," said Train Gage, who has taught at SMC for more than a decade.

"The older students are professional women who have come to our campus to learn a new skill set," she added. "This is the beauty of the community college, where young and old alike can find common ground in education."

"The Old Lady Shows Her Medals" was originally performed at SMC in November. The regional competition performance of the play at LATC is scheduled for Saturday, February 15 at 10 a.m., 1 p.m., and 5 p.m.

Tickets for the Sunday and Monday fundraising performances at SMC are $20 in advance or $23 at the door (plus a modest service charge). For advance tickets, please see www.smc.edu/studiostage or call (310) 434-4319 Monday through Friday.