Santa Monica Boys & Girls Club Picks Youth of the Year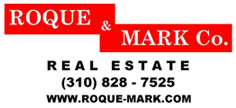 Harding, Larmore Kutcher & Kozal, LLP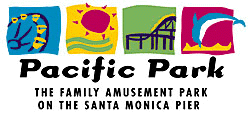 By Jorge Casuso

January 29, 2014 -- You could say that Gabriela Hernandez had been working her way to the top.

In 2009, "Gaby" -- as she prefers to be called -- was named the Boys & Girls Club of Santa Monica's 2009 Youth of the Year from among members between ten and 12 years old.

On Saturday, she took the top honor when she was named the Club's 2014 Youth of the Year for her "exceptional service to the Club, community and family, as well as academic success, leadership and life goals, officials said.

"It's something that I still haven't entirely processed," Hernandez said. "It means the world because the Club means so much to me and for them to recognize me is incredible."

The top award -- which has been given since 1947 to celebrate strong moral character and personal progress -- was presented Saturday by the Kiwanis Club of Santa Monica at the 2014 Youth of the Year held at the Fairmont Miramar Hotel & Bungalows.

Fox Sports Radio's national anchor and on-air personality, Deb Carson, who emceed the event, presented the award before a packed audience. Police Chief Jaqueline Seabrooks was the featured speaker.

There was a surprise in store for this year's four Youth of the Year finalists as they stood onstage anxiously waiting for the winner to be announced.

"A generous Club benefactor who had been a YOY judge and couldn't pick just one winner, decided to award each of them one thousand dollars per year, for four years, for a total of sixteen thousand dollars," Club officials said.

Hernandez, they said, was "stunned" by her win and by "the unexpected monetary bonus that she will receive."

As the winner, Hernandez also will receive $1,000 a year for four years through the David A. Cathcart College Scholarship. She also will participate in County, then State competitions.

"Gaby will act as the Club's ambassador throughout 2014, and will participate in additional YOY competitions with the hopes of eventually moving on to the national level," Club officials said.

State winners are awarded a $1,000 scholarship and move on to the regional level, where the five winners picked each receives a $10,000 scholarship and moves on to compete at the national level.

The National Youth of the Year receives up to an additional $50,000 scholarship and is installed by the President of the United States.

This year's awards banquet was the first event to kick off yearlong 70th Anniversary celebration of the Santa Monica Club, which currently serves some 8,000 youth between the ages of six and 18 through memberships and community outreach at 11 sites in and around the city.