Santa Monica Pushes Textile Recycling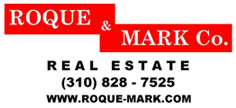 Harding, Larmore Kutcher & Kozal, LLP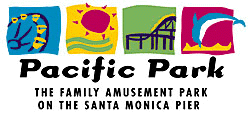 By Lookout Staff

January 24, 2014 – Do you have an old pair of socks, but they're too worn out to donate to a charity? Think twice before throwing them away.

You can drop them off -- along with worn-out clothes, bedding and other fabrics -- at one of three USAgain textile recycling bins in three locations around the City.

Textile recycling bins are accessible to residents year-round at the following locations:

• Animal Shelter, 1640 9th Street

• City Hall, 1685 Main Street

• City Yards, 2500 Michigan Avenue

There will also be two textile collection events this year, City officials said. The first will take place between 9 a.m. and 2 p.m. February 8 at the City Yards.

"The goal of the collection event is to show Santa Monica residents how easy it is to recycle textiles while also emphasizing the need to do so," said Kim Braun, the City's resource recovery and recycling manager.

"Although textile recycling hasn't received the same attention as glass, paper and plastic recycling, the fact is it's equally necessary," Braun said.

The joint program between the City and USAgain, a Chicago-based for-profit company that recycles and resells unwanted clothing and other textiles, was launched in August 2012.

According to the Environmental Protection Agency (EPA), only 15 percent of the approximately 13.1 million tons of textiles discarded by Americans every year is collected for reuse and recycling

The textile recycling drive is a key step in meeting the goal of developing a zero waste city, City officials said.

The City's Zero Waste Strategic Plan lays the groundwork to eliminate waste by 2030, officials said. If adopted by the City Council, the plan could lead to ordinances that would make it illegal to throw away recyclable items.

Last October, the City's Resource Recovery and Recycling Division was the winner of the "Gold Excellence Award in Collections" from the Solid Waste Association of North America (SWANA).

It received the award for incorporating state-of-the-art technologies in its daily collection operations that have saved more than $1 million.

The Division also won the Silver Excellence Award in Marketing for its "Party Truck Rental Program" that gives children and adults the chance to operate the collection vehicle's remote collection arm.

If you would like a textile bin to be placed outside of your business or large apartment building contact the Resource Recovery and Recycling Division at 310-458-2223 or email Recycling@smgov.net for more information.