Santa Monica to Begin Construction of Ocean Avenue Median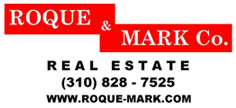 Harding, Larmore Kutcher & Kozal, LLP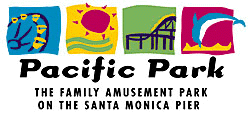 By Lookout Staff

January 9, 2014 -- Santa Monica officials will hold a public meeting Monday to discuss construction of a new median on a stretch of Ocean Avenue fronting the Civic Center.

Lanes will be closed and left turns forbidden during construction, which will begin January 21 and last approximately three to four weeks. The raised landscaped median will extend from the intersection of the new Olympic Drive to Vicente Terrace.

When the median is completed, it will no longer be possible to make left turns into and out of the streets and driveways along both sides of Ocean Avenue, City officials said.

"The median is a required safety enhancement of the Civic Center Village Residential Project Development and is a key part of the implementation of the 2005 Civic Center Specific Plan to improve the walkability of the street and increase safety for pedestrians, cyclists, and motorists," City staff said.

Plans for the median were envisioned in the Specific Plan adopted in 1993 and were prompted by the City's purchase seven years later of 11.3 acres of former RAND property across from City Hall.

The median was included in the comprehensive update which describes the "introduction of a landscaped median of approximately 10 feet in width, south of Olympic Drive, to reduce the scale of the street, and to allow for distinctive planting that reinforces the identity of the Civic Center," officials said.

Construction of the median was included in the 2008 development agreement for the Civic Center Village Residential Project, which features 325 residential units on City-owned land, with about half of the units being high-end condominiums and the other half affordable housing.

"The agreement included a requirement that the developer would construct the raised median," City staff said. "The city regularly installs raised medians in order to improve pedestrian safety, particularly along major streets and boulevards."

Once the median is completed, motorists will have to access to the streets and driveways from northbound Ocean Avenue by making a protected U-turn at a new signal at Ocean Avenue and Olympic Drive.

Southbound traffic will be able to make a left turn or U-turn at the southern end of the median at Vicente Terrace to access streets and driveways on the east side of Ocean Avenue.

One pedestrian crosswalk will be installed at 1740 Ocean Avenue, in front of the Le Merigot Hotel. The other will be located at Ocean Avenue and Olympic Drive.
Monday's public meeting will take place from 7 to 8 p.m. at the Civic Center, East Wing, 1855 Main Street. City staff will make a short presentation and answer questions on the project.

For more information visit www.smgov.net/pcd.