Cage, Messaen Piano Masterworks Get Major Play in Santa Monica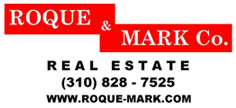 Harding, Larmore Kutcher & Kozal, LLP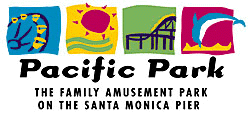 By Jorge Casuso

February 11, 2014 -- Santa Monica this month will host performances of two 20th century masterworks that showcase the piano's capacity to induce ecstatic dance rhythms and reveries of the sublime.

American composer John Cage's "Sonatas & Interludes" for prepared piano and French composer Olivier Messiaen's "Vingt Regards sur l'Enfant Jesus" should prove to be highlights of Jacaranda's 10 Anniversary concert series.

The performances Saturday, February 22 by pianists who have put their stamp on the monumental 20-movement mid-century works will be broken up by a dinner break.

"Both works were influenced in very different ways by the philosophy and music of India," said Patrick Scott, Jacaranda's artistic director.

"Cage performed his cycle for Messiaen in Paris in 1949," Scott said, "and Messiaen reciprocated with a performance of his cycle by Yvonne Loriod, the work's extravagantly talented dedicatee, who would eventually become his wife."

Pianist Adam Tendler will kick off the evening at 5 p.m. with a performance of Cage's iconic, and often foot-stomping, "Sonatas & Interludes," a wildly inventive work that turns the concert piano into a full percussion orchestra.

While the keys are played in the traditional fashion, objects carefully placed on or between the strings, hammers and dampers results in a sound that resembles a Balinese Gamelan orchestra.

Tendler, who will perform the hour-long work from memory, was described as "an exuberantly expressive pianist" who "vividly displayed his enthusiasm for every phrase" by Los Angeles Times music critic Mark Swed.

Tendler's performance will be followed by a break for dinner that gives concertgoers a chance to choose from the dozens of restaurants walking distance from the First Presbyterian Church in the heart of Downtown Santa Monica.

The second half of the concert begins at 7:30 with Christopher Taylor, who was called "one of the most impressive young pianists on the horizon today" by the Washington Post, tackling Messaen's landmark religious meditation ''Twenty Ways of Looking at the Infant Jesus.''

The massive masterpiece, which uses the piano's full expressive range -- from thundering clusters of enormous sound to delicate phrasings suffused with silence -- is considered one of the pinnacles of piano literature.

General admission tickets for either of the February 22 Cage/Tendler or Messaen/Taylor concerts alone are $35; $20 for students. Admission to both concerts is $60; $30 for students. For tickets and a restaurant guide, as well as special Jacaranda food and beverage discounts, go to jacarandamusic.org. Tickets are sold online or at the door. Information: (213) 483-0216.