Santa Monica City Council Approves $1 Million in Expenditures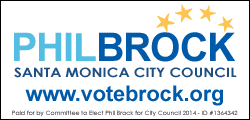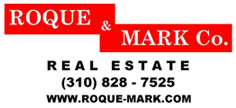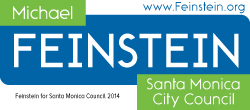 Harding, Larmore Kutcher & Kozal, LLP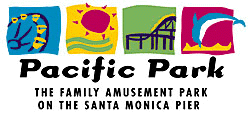 When one lives in a city as breathtakingly beautiful and unique as Santa Monica, inevitably that city will be shared with visitors.
By Daniel Larios
Staff Writer

August 29, 2014 -- The Santa Monica City Council approved approximately $1.2 million in expenditures Tuesday to maintain city buses, perform software maintenance on City computers and pay for engineering support for a stormwater project.

The biggest and one of the most contentious expenses was $260,000 divided between two council items to provide maintenance to the City's transit agency's buildings as well as its fleet of transit buses.

City transit employees turned out to protest the contract, saying the work could be better handled by staff. ("Santa Monica City Employees Demand End to Job Outsourcing," August 28, 2014)

Of the $260,000 approved by council, $150,000 will be allocated to Riverside-based Vehicle Technical Consultants, Inc. (VTC) to provide facilities maintenance and repair services on Big Blue Bus (BBB) buildings and grounds.

Work would include Preventative Maintenance Inspections (PMI's) of the facility subsystems and general inspections of offices, parking lots, fencing, gates and landscaped areas.

VTC would also assist in performing building and facility component repairs on basic electrical, plumbing, carpentry, heating, ventilation and air conditioning systems.

"The award to Vehicle Technical Consultants, Inc. would enable BBB to implement all the recommendations stemming from the facility maintenance program analysis," said Transit Maintenance Officer Getty Modica.

These recommendations include reducing outsourcing, increasing the dependability of existing essential systems and components and implementing a comprehensive facility PMI system.

The remaining $110,000 will be allocated to Los Angeles-based Uniserve Facilities Service, Inc. to provide bus detailing service.

In addition to daily cleaning, each BBB transit bus requires a minimum of two detail cleanings per year in order to "maintain a high level of interior and exterior cleanliness."

Transit coach exterior detailing includes a complete and thorough cleaning of exterior body panels, windows, tires and wheels. The exterior would also need an application of cleaning and polishing wax in order to guard the paint from fading and reduce rusting.

Interior detailing includes scrubbing and rinsing the floor panel, and comprehensive cleaning of all interior surfaces including seats, the operator area and windows.

The Council also will pay Davis-based Maintenance Connection, Inc. $226,600 to renew an existing agreement for software maintenance and support services for City computers.

The City implemented a computerized maintenance management system in 2008 to track maintenance requests and repairs to public streets and City properties and facilities.

Maintenance and technical support came from Maintenance Connection, Inc., with the service agreement expiring on June 30.

City staff says that a new service agreement is needed because the system is proprietary software and is only available through Maintenance Connection, Inc.

In a separate item, the Council voted to pay $192,500 to Fullerton-based California Watershed Engineering (CWE) to provide engineering support for the Los Amigos Park Stormwater Harvesting and Direct Use Demonstration Project.

The project would tap into an existing storm drain line running along the Santa Monica Alternative School House (SMASH) athletic field and Los Amigos Park.

It will then divert stormwater from the storm drain into a cistern for treatment and deliver treated urban runoff to the park irrigation system and indoor plumbing for toilet flushing.

The project design is expected to be completed in about six to nine months and construction is anticipated to be completed in four to six months.

The Council also voted to increase the Affordable Housing Unit Base Fee developers pay if they choose to build affordable units offsite by 7.2 percent.

The council also voted to accept a $330,000 grant from the California Office of Traffic Safety for the Selective Traffic Enforcement Program and accept a $235,000 grant from the California Ocean Protection Council for data collection and analysis for sea level rise planning.