Santa Monica to Hire Outside Firm for Internal Auditing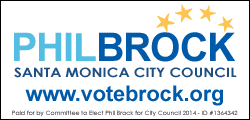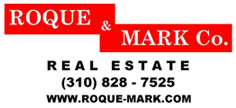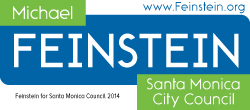 Harding, Larmore Kutcher & Kozal, LLP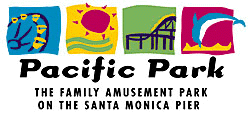 When one lives in a city as breathtakingly beautiful and unique as Santa Monica, inevitably that city will be shared with visitors.
By Daniel Larios
Staff Writer

August 27, 2014 – The Santa Monica City Council voted Tuesday to hire an accounting firm to perform an internal audit of the City's finances, a task that traditionally has been conducted in house.

As part of a contentious consent calendar, the Council unanimously voted without discussion to allocate $561,000 over three years to Seattle-based accounting firm Moss Adams LLP to perform the internal audit functions.

These include assessing and identifying risks; assessing compliance with laws, regulations and contractual agreements, and preventing and detecting fraud, according to the City staff report.

The move comes a little more a year after a Los Angeles County Civil Grand Jury Report released in June 2013 found Santa Monica's governance and financial management were among one of the poorest in the county.

City officials say Tuesday's vote had nothing to do with the report.

"This decision is a part of our routine process of fulfilling the internal audit function and is not in response to the Civil Grand Jury report," said Debbie Lee, the City's public affairs and communications officer. "The City strongly disagrees with the findings of that report and laid out the inaccuracies of the report in an information item on October 22, 2013.

"This is a short-term contract that we will monitor closely," she added.

Over the last five years, accountants and auditors have been in high demand in the private sector and, as a result, the City has lost internal auditors to private interests, officials said.

"As a best practice, the City has had an internal audit function for years," said Lee. "When the position become vacant about two years ago, staff conducted a recruitment that yielded no viable candidates."

The City attempted to recruit an Internal Audit Manager in January 2014, but was unable to find someone with the necessary experience, auditing knowledge and presentation skills, staff said.

The job was posted on a leading government jobs website at between $121,000 and $150,000, according to a search by The Lookout..

"It was always our intent to keep this position internal," said Lee. "However, due to the lack of viable candidates, staff examined the option of contracting out the internal audit function -- something that other California cities have done, and our request for proposals yielded qualified applicants."

City staff agree that hiring an outside firm was the Council's best option.

"A firm would provide a variety of personnel with experience in the many areas of a City's operations and a deep knowledge of best practices obtained through training and experience gained working with other cities and government," said Yiannis Kalaitzidis, the City's Financial Operations Manager.

"Such a firm might utilize audit management software, audit techniques and other up-to-date resources otherwise unavailable to the City to perform the internal audit functions in the most efficient and effective way possible."

According to the Civil Grand Jury report, Santa Monica was ranked 65 out of 88 in terms of "Governance and Financial Management." Among the recommendations to the City were establishing a formal internal auditing function, reviewing employee wages and establishing a formal audit committee.

"This Council doesn't like committees," City Manager Rod Gould told The Lookout in October. Instead, Gould said that Council members prefer to hear reports on the City's finances at regular Council meetings, in front of the public.

City officials have criticized the Grand Jury report, saying that the findings of the eight-person panel were "erroneous" and based largely on factually inaccurate or incomplete information.

The Grand Jury convened as an oversight committee in the wake of the news that city officials in Bell, California -- a small, working-class town in L.A. County -- had embezzled millions of dollars of taxpayer money in July of 2010.