Reggae Pioneer to Headline Santa Monica Pier Concert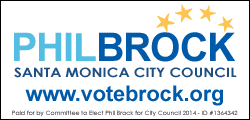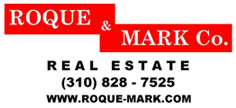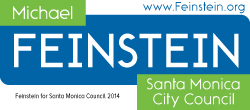 Harding, Larmore Kutcher & Kozal, LLP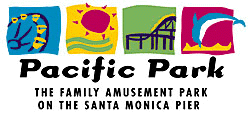 When one lives in a city as breathtakingly beautiful and unique as Santa Monica, inevitably that city will be shared with visitors.
By Daniel Larios
Staff Writer

August 28, 2014 -- Legendary Reggae and Dub artist and producer Lee "Scratch" Perry will bring cool island sounds to a warm summer evening at the Twilight Concert Thursday evening at the Santa Monica Pier.

Considered one of the most influential figures in Jamaican music, Perry is often credited with inventing dub, a subgenre of reggae that emphasizes mixing-board remixes of instrumental songs, often with the bass and drums turned up and lots of reverb.
Dub is the predecessor of many other genres of music, including dance music and hip-hop. In 2004, Rolling Stone ranked Perry #100 on its list of the 100 Greatest Artists of All Time.
Legendary Reggae artist and producer Lee "Scratch" Perry headlining Thursday's Twilight Concert. Picture by Santa Monica Pier.
Born Rainford Hugh Perry in Kendal, Jamaica in 1936, Perry began his music career in the 1950's as a record seller for record producer Coxsone Dodd's Sound System, a mobile DJ booth containing a variety of American records for sale.

Perry eventually became Dodd's assistant when Dodd decided to make his own records by establishing the now-legendary Studio One. Personal and financial conflicts drove Perry to leave the studio, serving a short stint at Joe Gibb's Amalgamated Records.

In 1968, Perry formed his own label Upsetter Records, where he made history after recording his first hit single "People Funny Boy" – which was an insult directed at Gibbs – with his band The Upsetters. It is notable for its innovative early use of sampling (a crying baby) as well as the fast, chugging beat that would soon become identifiable as "reggae."

From 1968 to 1972, Perry began cranking recordings with The Upsetters, gaining popularity in both Jamaica and the UK.

In 1973, Perry built a record studio in his back yard called the Black Ark, where he produced records for the biggest names in reggae, including Bob Marley and the Wailers, Junior Byles, Junior Murvin, the Heptones and the Congos.

Virtually everything Perry recorded was done using basic recording equipment, but he managed to make every song sound unique. Perry remained behind the mixing desk years, producing songs and albums that are milestones in the genre's history.

After the Black Ark burned down, Perry spent time performing in England and the United States. It wasn't until he began working with British producers Adrian Sherwood and Neil "Mad Professor" Fraser that his career began to rise again.

In 2003, Perry won a Grammy for Best Reggae Album with the album Jamaican E.T..

"Jamaican E.T. is Perry's valentine to himself, to God, to aliens, to drugs, to his country and to music, and despite his undisputable barminess, it never ventures far beyond the boundaries of fairly traditional reggae," said April Long from NME.

Perry currently lives in Switzerland, with his wife Mireille and two children.

Opening for the legendary reggae artist Thursday evening is LA-based 13-piece Afrobeat orchestra Mexico68.

The Twilight concert series takes place every Thursday night at 7 p.m. and will run for ten weeks through September 11.