7th Street Closed for Expo Rail Installation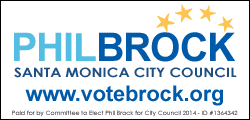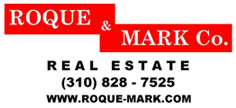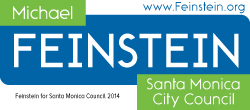 Harding, Larmore Kutcher & Kozal, LLP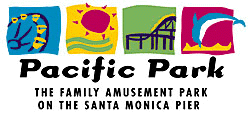 When one lives in a city as breathtakingly beautiful and unique as Santa Monica, inevitably that city will be shared with visitors.
By Lookout Staff

August 25, 2014 -- The City of Santa Monica will be closing the intersection of 7th Street and Colorado Avenue for a week and a half starting Tuesday, September 2 at 7 a.m. to install rails for the new Expo line project, City officials said.

With the deadline set for Friday, September 12 at 7 a.m., construction teams will work around the clock installing the line's tracks and temporary electronic message boards, officials said.

During the work, directional signage and flaggers will direct vehicles and pedestrians around the construction zone.

City officials are urging motorists to be prepared for the extended traffic delays and detours that construction will likely cause.

To alleviate traffic congestion, northbound 7th Street will be detoured to 5th Street. Lincoln Boulevard will be used as an alternate route for both southbound and northbound traffic in the area.

Colorado Avenue will also be closed to through traffic between 6th Street and Lincoln Boulevard, officials said. Westbound traffic will be detoured at Lincoln Boulevard. Santa Monica Boulevard will be used as an alternate road for both eastbound and westbound traffic.

Freeway exits will not be affected by the closures, according to officials.

Parking restrictions will be strictly enforced at all times and clear signage with specific instructions will be posted around the construction site.

The City is also taking steps to lessen the impact of the construction on neighboring businesses.

"Noise levels will be monitored to ensure compliance, and the work areas will be watered down to minimize dust," City officials said.

"Sound blankets will also be installed, if required, to buffer any noise that may impact the surrounding community."

The Expo Line in Santa Monica will consist of three stations, a maintenance facility, a bike path and approximately three miles of trackway, according to transit officials.

The Expo line from Culver City to Santa Monica, which is scheduled to be completed in early 2016, "is a significant and long-term public investment in transit, city-wide and regional mobility and sustainability," City officials said.

As many as 400 passengers are expected to get on and off the trains every five minutes during peak hours.

The Expo line, which will connect the bayside city to Downtown LA, "will provide Santa Monica residents, employees, students and visitors with easier access to major destinations both locally and regionally," officials said.

For more information on the project or for a copy of the detour map, contact the City of Santa Monica Public Works Department at (310) 458-8736 or visit smgov.net or buildexpo.org.