Santa Monica Quilt Guild Hosts Exhibit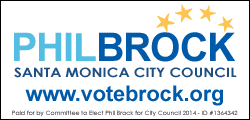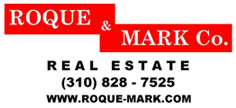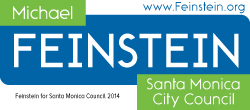 Harding, Larmore Kutcher & Kozal, LLP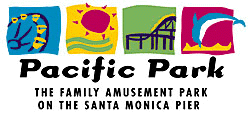 When one lives in a city as breathtakingly beautiful and unique as Santa Monica, inevitably that city will be shared with visitors.
By Lookout Staff

August 22, 2014 -- Some may be surprised to learn that Santa Monica has a quilting club whose members meet monthly to share their own stories with every stitch and design.

Along with two other LA-based quilting clubs, the Santa Monica's Quilt Guild will be showing off their own work in a fall quilting exhibit beginning Saturday at the LA Latter Day Saints Temple Visitors' Center located at 10777 Santa Monica Boulevard.

The exhibition will "bring greater public awareness to a cherished part of Americana – quilt making – and also to those in our local community who are keeping this wonderful art alive." Jill Gollaher, who organized the quilt display.

"Each month about 8,000 people pass through the Visitors' Center so we hope the display ignites a lot of interest," she added.

The guilds will display nearly 40 quilts, representing a variety of quilting styles. The center is open daily to the public from 9 a.m. to 9 p.m. The Santa Monica Quilt Guild will display its work from Saturday through September. 4.

Founded in 1990 as a non-profit organization, the Santa Monica Quilt Guild has grown to about 70 members and belongs to the Southern California Council of Quilt Guilds.

The guild provides a number of programs and workshops, including Show and Tell presented by members, workshops taught by guest speakers and skill building sessions presented by the Santa Monica Quilt Guild vice presidents.

The guild also provides philanthropic work including making quilts for veterans, blankets and pillows for the Venice Family Clinic, placemats for Meals on Wheels and quilts for the Pat of Love project at St. John's Hospital.

Susan Barrett, president of the Santa Monica Quilt Guild, said the "guild is eager to participate in this exhibit at the LDS Visitor Center as it presents a wonderful opportunity for us to let the community know who we are and what we do."

In addition to the Santa Monica Quilt Guild, the Westside Quilters, from the Westwood/Culver City area of Los Angeles, will display quilts at the Visitors' Center from September 6 through September 18, and the African American Quilters of Los Angeles will show their work from September 20 through October 2.

Like Santa Monica's chapter, the Westside Quilters Guild was organized for charitable and educational purposes and has an active philanthropic mission.

In addition, the African American Quilters of Los Angeles was established 27 years ago and boasts a multi-ethnic membership of 160, comprised of both men and women.

The mission of the AAQLA is to bring awareness of the historical value of African American quilts, as well as to celebrate and continue the tradition of quilting.

For more information, visit santamonicaquiltguild.org or contact the Guild at info@santamonicaquiltguild.org.