Zombie Attack at the Santa Monica Pier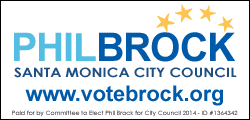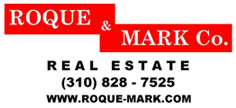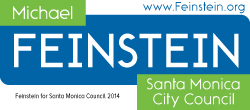 Harding, Larmore Kutcher & Kozal, LLP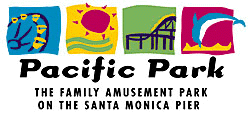 When one lives in a city as breathtakingly beautiful and unique as Santa Monica, inevitably that city will be shared with visitors.
By Daniel Larios
Staff Writer

August 21, 2014 – Classic rock fans will get a special treat when The Zombies take the stage at the summer's seventh Twilight concert on Thursday at the Santa Monica Pier.

Part of the British Invasion in the 1960s, the English rock band was part of the soundtrack for a generation with hit songs that include the classic hits "She's Not There," "Tell Her No" and "Time of the Season."

Started in 1962 in St Albans, Hertfordshire, England by members Colin Blunstone (lead vocals), Rod Argent (organ), Paul Atkinson (guitar), Chris White (bass) and Hugh Grundy (drums), the group got their big break after winning a beat-group competition sponsored by the London Evening News.

They signed to Decca Records and recorded their first international hit, "She's Not There," which went to number two on the charts in the United States when it was released in 1964.

The group broke-up in 1968, two weeks after releasing the chart topping single "Time of the Season," from their album "Odessey & Oracle," which was recently ranked #100 in Rolling Stone's "500 Greatest Albums of All Time."

"Its baroque psychedelic-pop arrangements still felt fresh," writes Rolling Stone. "…combining the adventure of Sgt. Pepper with the concision of British Invasion pop."

The band refused to reunite despite being offered large sums of money. Argent and White continued in the music industry, working together writing songs and producing records.

Blunstone initially went back to work at an insurance office, but later returned to his musical roots, working under the pseudonym Neil MacArthur.

Atkinson went into computer programming, later working in artists and repertoire (A&R) for Columbia and RCA Records. He eventually became vice president of West Coast A&R and died in Santa Monica in 2004 from liver and kidney disease.

Grundy also worked for Columbia's A&R department, but later started a horse transport business near London.

On November 25, 1997, all five original members of the Zombies reunited at the Jazz Cafe in London's Camden Town as part of a solo show by Blunstone. They performed "She's Not There" and "Time of the Season" promoting the release of "Zombie Heaven," a 120-track compilation album consisting of the band's work.

In 2013, the Zombies were announced as nominees for inclusion to the Rock and Roll Hall of Fame, the first nomination for the group since becoming eligible in 1988.

Current members include Argent, Blunstone, Jim Rodford (bass), Steve Rodford (drums) and Tim Toomey (guitar).

Generations of musicians have cited the Zombies as an influence, including She & Him, Beck, Belle and Sebastian, The Black Angels, The Fleet Foxes, Beach House and The Beautiful South.

Opening for the legendary rock group Thursday evening is LA-based retro psychedelic rock band Mystic Braves.

The Twilight concert series takes place every Thursday night at 7 p.m. and will run for ten weeks through September 11.