Velellas Invade Santa Monica Beach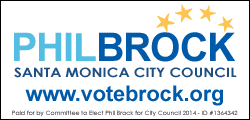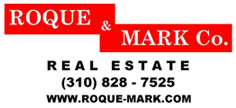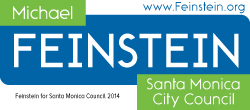 Harding, Larmore Kutcher & Kozal, LLP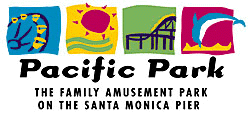 When one lives in a city as breathtakingly beautiful and unique as Santa Monica, inevitably that city will be shared with visitors.
By Daniel Larios
Staff Writer

August 20, 2014 – Strange saucer-like creatures with bright blue bodies and transparent sails have started washing up on the shores of Santa Monica Beach, part of a colony of tiny hydroids working together to create a single organism.
While this might sound like the beginning of a science fiction story, the creatures are nothing more than velellas or, as they are more popularly known, by-the-wind sailors,. They began arriving this past weekend, having traveled from San Francisco.

A close relative to the Porteguese Man O'War, velellas are small jellyfish-like creatures usually found out in the ocean, far offshore. But wind and warm water have brought them shoreside this year all across the California coast.

"We knew they were coming," said Tara Crow, programs manager at the Santa Monica Pier Aquarium. "We'd heard reports of them washing ashore in San Francisco last month, then reports of them hitting some of the southern beaches in the Bay last week."

Finally, this weekend, the velellas arrived at the Santa Monica Pier.

"I've been with the Santa Monica Pier Aquarium since 1999 and this is only the third time I can remember seeing velellas on our beaches," Crow added. "So it is definitely a rare sight to be enjoyed and taken advantage of."

The base of the velella works as a float with stingers across the bottom to catch its food, which consists of mostly plankton. The jellies don't sting, but experts advise not to touch them before touching your face, especially your eyes.

"That whip is so small, and your skin is thick enough that it just can't get through to actually penetrate down to your nerve cells," Crow said. "So you are getting stung when you touch them, you just can't feel it."

Their bright color helps protect velellas from the sun as they floats on the surface of the ocean. Shaped like a tiny boat a few inches long, each has a little sail about 1.5 inches tall that allows it to be scooted around by the wind.

"When the winds and currents move in our direction, we can end up with an event like we're seeing now, with millions of velellas washing up on beaches all over the state -- and as far north as Oregon," said Crow.
"The fact that velellas are showing up now is probably an indicator of the El Niño event that is expected later this year."

An El Niño event, which would mean increased rain activity in the area, would be welcome news to the state of California, which is experiencing a severe drought in the past few years.

For more information on the creatures and the current phenomenon, the Santa Monica Pier Aquarium has experts on hand to answer any and all questions.

For more information, visit http://www.healthebay.org/santa-monica-pier-aquarium