Santa Monica Property Owners to Pay Less for Library Bond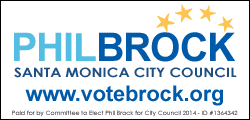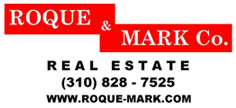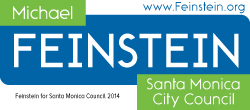 Harding, Larmore Kutcher & Kozal, LLP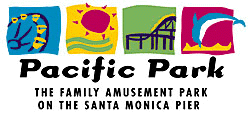 When one lives in a city as breathtakingly beautiful and unique as Santa Monica, inevitably that city will be shared with visitors.
By Daniel Larios
Staff Writer

August 18, 2014 – The Santa Monica City Council last week unanimously approved lowering the property tax rates used to pay for a 2002 library renovation bond.

The new adjusted tax rate for the upcoming Fiscal Year of 2014-15 will be $0.004916 per $100 of a property's assessed value, City's Finance Director Gigi Decavalles-Hughes told the Council Tuesday.

The previous year's tax rate was $0.005504 per $100 of a property's assessed value, which is based on information from the Los Angeles County Assessor's office.

"You say we're adjusting the tax rate, but what you mean is we're lowering the tax rate?" Councilmember Kevin McKeown asked Decavalles-Hughes, who affirmed his statement.

"I move to staff recommendation," he added quickly after hearing her reply, eliciting laughter from the chamber.

The funds generated by the new tax rate will be enough to cover the $1,486,350 annual payment. Both the revenues and the expenditures are included in the City's budget for the upcoming fiscal year.

The City Council is required by law to set property tax rates every fiscal year to raise funds in order to pay the annual interest on voter-approved general obligation (GO) bonds – loans which state and local governments borrow to pay for projects and must use tax payer funds to pay back.

On Election Day in 1998 with "It's Overdue!" as a campaign slogan, 80 percent of voters in Santa Monica passed a $25 million bond to provide funding towards library renovations.

On August 27, 2002, the City issued the voter-backed $25 million bond for various library system renovations, including the expansion of a new Main Library.

Construction of the new $57.7 million Main Library started in 2003 and officially opened its doors in January of 2006, on schedule and under budget.

The new facility has nearly twice the floor space as the old one, 50,000 more books and nearly triple the parking spaces of the old facility.

In addition, the new library includes a community conference room, a tutoring room, a computer lab, a children's room, an expanded main reading room, a new staff and boardroom and a center courtyard.

The facility also houses the Santa Monica Historical Society Museum in 5,000 square feet of space.

In May 2012, all outstanding 2002 bonds were refunded and were replaced by the 2012 Library General Obligation Refunding Bonds in order to take advantage of the low interest rate environment after the Great Recession.