Santa Monica's Tongva Park Offers the Sounds of Persia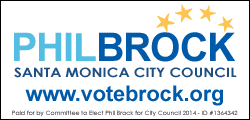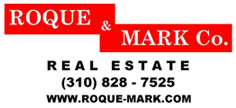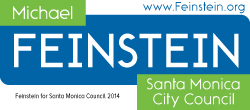 Harding, Larmore Kutcher & Kozal, LLP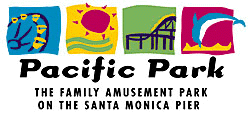 When one lives in a city as breathtakingly beautiful and unique as Santa Monica, inevitably that city will be shared with visitors.
By Lookout Staff

August 13, 2014 – The latest addition to the Santa Monica Parks system will be offering a free concert this month featuring Persian and world music as part of its first season of cultural programming.

The concert Wednesday, August 20 at Tongva Park's Gathering Hill – a natural-looking amphitheater -- will feature the Lian Ensemble. The concert from 7 to 9 p.m. is part of a series designed to expose the community to different cultures in the comfort of the award-winning park across the street from City Hall.

"These events offer attendees the opportunity to experience this major new addition to Santa Monica's park system from different points of view in a setting that is more informal than most park performances," concert promoters said.

Based in Los Angeles, the Lian Ensemble is composed of Persian virtuoso performers and composers who employ varying musical styles, according to officials.

"Their powerful compositions fuse the mystical Persian musical heritage with the sensibilities of contemporary jazz," said Allison Ostrovsky, the city's cultural affairs supervisor.
"The Ensemble's music flows between a diverse range of styles and traditions, forging a sound that is all their own."

"Combining a distinctive musical vision with a dedication to experimentation, they create a synthesis of mystical world music composed of traditional and folk melodies and instruments," she added.
The community is invited to bring a blanket and picnic and enjoy this free concert experience in "the beauty and singular ambiance" of Santa Monica's Tongva Park at night.

Designed by the internationally renowned landscape architecture firm James Corner's Field Operations, Tongva Park opened to the public in September, providing a distinctive park experience for patrons. ("Tongva Park is a Unique Experience in Santa Monica," September 10, 2013)

A month after opening, the Southern California Chapter of the American Public Works Association (APWA) gave Tongva Park, along with neighboring Ken Genser Square, its 2013 Project of the Year award for "Recreation and Athletic Facilities." ("Santa Monica's Public Works Department Wins Three Awards," October 29, 2013)

In January, City Parks Alliance, a national urban park advocacy organization, named Tongva Park as a "Frontline Park." ("Two New Santa Monica Parks Win National Recognition," January 27, 2014)

Since its opening, the park has been featured in major publications, including the Los Angeles Times, Sunset Magazine, Landscape Architecture Magazine,and the New York Times, according to City officials.

Tongva Park is located at 1615 Ocean Avenue in Santa Monica, California. For more information on the park, visit www.smgov.net/tongvapark.