Santa Monica College Grad Makes Leap to Ivy League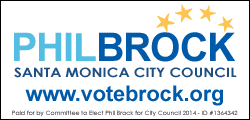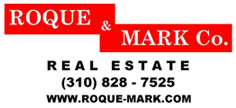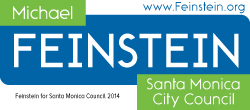 Harding, Larmore Kutcher & Kozal, LLP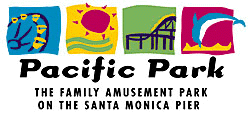 When one lives in a city as breathtakingly beautiful and unique as Santa Monica, inevitably that city will be shared with visitors.
By: Ivette Lopez
For the lookout

August 7, 2014 -- Until she saw the return address from the Ivy League university, Santa Monica College graduate Grace Sandoval almost mistook a FedEx envelope with her acceptance letter as an exercise DVD she had ordered.

A few weeks later, Sandoval was informed that she also had won a full tuition scholarship at Columbia University in the Program for Academic Leadership and Service (PALS) school of General Studies.

"PALS Scholars embody the very best of the School of General Studies," said Peter J. Awn, Dean of Columbia University School of GS.

The scholars are recognized for "academic accomplishment coupled with a commitment to leadership that, as nontraditional students, was nurtured and developed while overcoming many obstacles in their personal and professional lives."

"I started bawling on the phone," said Sandoval. "I thought it was a joke!"

At SMC, Sandoval majored in Women's Studies and won academic achievement awards from different programs. She also won three scholarships and maintained a 3.53 GPA. The 26-year-old will major in both Women's Studies and Biology at Columbia.

A Las Vegas native, Sandoval is a first-generation college graduate who lost her father to AIDS at age of four. Her mother worked as a housekeeper at a local hotel and casino and, according to Sandoval, instilled the value of education from an early age.

In high school, Sandoval ranked among the top eleven percent of her class, but dropped out during sophomore year after a counselor advised her that her dream of attending UCLA was too costly. Later, Sandoval enrolled at the University of Nevada, Las Vegas as a non-matriculated student.

During her time at UNLV, Sandoval found her passion for social justice and performing arts. She made presentations at the National Women's Studies Association and Living Without Borders, while honing her skills as a social organizer and spoken-word artist.

As a poet, Sandoval translates her experiences as a survivor of poverty, childhood sexual assault and homophobia. She also writes about migrant mothers, the hardships of working multiple jobs while in school and even tattered backpacks held together with safety pins to keep them from falling apart.

The poetry, she says, is "both political and personal, opening what society taught me to mask."

Sandoval decided to once again postpone her education for financial and personal reasons, including a post-traumatic stress disorder diagnosis. She worked at the Las Vegas Rape Crisis Center for three years and co-produced and directed a Spanish version of "The Vagina Monologues" in Las Vegas.

When the time to transfer to a four-year university came, Sandoval said she felt "debilitating fear" when applying. She attributes her success to a "full-production," complete with her support network of counselors, professors and staff at SMC.

Sandoval was accepted into 10 of the 12 schools she applied to, including UCLA, UC Berkeley and Loyola Marymount University.

"Grace's humanity fuels her efforts for social justice and makes her a force for social change," said SMC Sociology professor Christina Preciado. "She will leave the world a better place than she found it."

Sandoval hopes to participate in biological research, and immunology in particular. She plans to combine her social justice and life science background in an effort to transform marginalized communities. She also hopes to provide for her mother.

"Someday, I am going to buy my mom a house," said Sandoval.

The SMC graduate's scholarship will not cover personal expenses, according to a Go Fund Me account online. Sandoval is raising $5000 to help pay for a deposit for her apartment, travel and other living costs at Columbia according to the website.

To make a donation to Sandoval's fundraiser, visit www.gofundme.com/cewqsc.