Australia Invades the Santa Monica Pier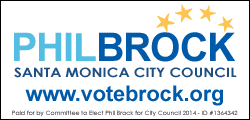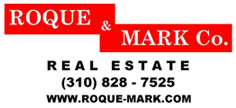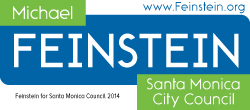 Harding, Larmore Kutcher & Kozal, LLP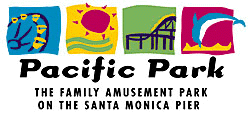 When one lives in a city as breathtakingly beautiful and unique as Santa Monica, inevitably that city will be shared with visitors.
By Daniel Larios
Staff Writer

August 7, 2014 – Koalas, Dingoes and Kangaroos may not literally be at the Santa Monica Pier Thursday, but the music from The Land Down Under will. A trio of Australian musical acts will take the stage at the Twilight Concert Series' 5th annual "Australia Rocks the Pier" concert.

Psychedelic/dance band Jagwar Ma, whose name is derived from a satirical compound of the word "jaguar" and band co-founder Jono Ma's last name, will be headlining the concert.

The band was founded by Ma, who also produces the band's songs, and guitarist/singer Gabriel Winterfield. The duo met in 2007 when both performed with their respective bands at a performance by FLRL, an experimental project with no permanent members.

One night, Winterfield took vocals and guitar and Ma generated sounds from various percussive instrumental machines. The result was met with mixed reviews.

By 2011, the duo began recording sounds and melodies, and swapping old demos from unfinished side projects. It was during one of these recording sessions that Jagwar Ma's first songs, "Come Save Me" and "What Love," emerged.

The duo decided to relocate to France and extend what was originally "going to be a one off 7 inch single" to a full LP. Jack Freeman, a London-based singer and bassist, joined the band in 2012.

In 2013, Jagwar Ma signed with record labels Mom+Pop in the United States, Marathon Artists in Europe and Future Classic in Australia. They released their debut album "Howlin," which has received high acclaim.

"'Howlin' is a remarkable album in its own right," wrote Emma Swann of DIY Magazine. "Jagwar Ma have fused their professed love of 60s harmony, the hedonism of early 90s dance floors and created an album which couldn't possibly live in any other year but 2013."

Also on Thursday's lineup is electronic/psychedelic artist Fascinator and opening act Phebe Starr, who was chosen to open the concert in a contest to select and feature up-and-coming Australian music acts.

The concert is a way to showcase contemporary Australian rock music to an influential Californian audience, according to event sponsor G'Day USA, a year-long program created to strengthen Australian-American relations.

"More than a promotion of contemporary Australian music, Australia Rocks the Pier is an end-to-end promotion of brand Australia, Australian tourism and Australia's cultural diversity," said officials. "[The event is] a strong platform for any organization keen to associate with, or trade on, Australian identity in Los Angeles."

Previous Australian performers include Missy Higgins, Ben Lee and Kasey Chambers. Past concerts have also included a trip to Australia for one lucky attendee.

The Twilight concert series takes place every Thursday night at 7 p.m. and will run for ten weeks through September 11.