Authors Demystify Mystery Writing at Santa Monica Public Library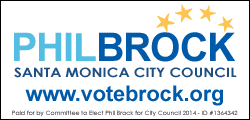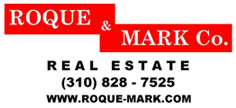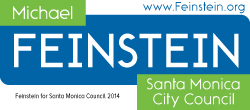 Harding, Larmore Kutcher & Kozal, LLP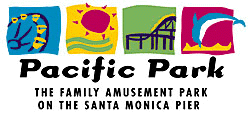 When one lives in a city as breathtakingly beautiful and unique as Santa Monica, inevitably that city will be shared with visitors.
By Jorge Casuso

August 6, 2014 – It was Mr. Mustard in the library with a knife after all. So why didn't we see it coming until the end?

Find out from the experts during a panel discussion titled "The Elements of Mystery" on Saturday, August 16 at 2:00 p.m. in the Main Library's Martin Luther King, Jr. Auditorium.

The finale event of this year's Adult Summer Reading campaign, the discussion will feature five top mystery and suspense authors who will discuss "the building blocks of crafting a new mystery," according to library officials.

The panel will be moderated by Edgar winning author Naomi Hirahara, whose latest book "Murder on Bamboo Lane" tells the story of an Asian wannabe homicide detective out to solve the murder of a former college classmate.

Joining Hirahara on the panel are Kim Fay, whose debut mystery, "The Map of Lost Memories," has an art curator as heroine, drawing parallels to "The Da Vinci Code," and Samuel W. Gailey, the author of "Deep Winter," which Esquire magazine described "enthralling and suspenseful."
Also on the panel are Rachel Howzell Hall, whose latest novel, "Land of Shadows," solves the murder of a young black woman in a racially explosive Los Angeles, and Don Passman, author of "The Amazing Harvey," about a struggling magician suspected of a murder he couldn't have committed..

The program also includes a drawing for exciting reading-related prizes and a meet and greet party with the authors, library officials said. A book sale and book signing closes out the program.

This special Adult Summer Reading event is free and open to all ages. Seating is first come, first served. Drawing winners do not need to be present to receive their prizes.

The Santa Monica Public Library is wheelchair accessible. For special disabled services, call Library Administration at (310) 458-8606 at least one week prior to event.

The Main Library is served by Big Blue Bus routes 1, 2, 3, 7, 8, 9 and 10. Ride your bike. Bicycle parking racks are available at the library.

For more information on Santa Monica Public Library programs, visit smpl.org or contact the Santa Monica Public Library at (310) 458-8600.