Downtown Santa Monica Announces Top Management Changes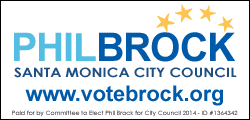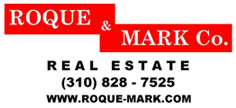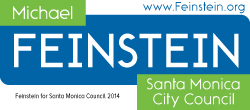 Harding, Larmore Kutcher & Kozal, LLP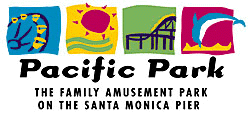 When one lives in a city as breathtakingly beautiful and unique as Santa Monica, inevitably that city will be shared with visitors.
By Daniel Larios
Staff Writer

August 1, 2014 – As it prepares to celebrate the 25th anniversary of the Third Street Promenade in September, the agency that runs the thriving strip announced on Thursday the promotion and hiring of three top officials.
Downtown Santa Monica Inc. (DTSM Inc.) promoted Mackenzie Carter to marketing and operations director and Steven Welliver to director of policy and planning. It also hired Tina Marie Conant as Facilities and Event Logistics Manager.

"Each of them will continue to serve Downtown Santa Monica/Third Street Promenade through the private non-profit's principles of economic stability, growth and community life," Downtown officials said in statement.

Carter, who will head Downtown's marketing team, has held several posts in marketing, programs and events at the agency over the past five years.

Before joining DTSM, Inc. Carter held a marketing position with Macerich, a Santa Monica-based developer that owns Santa Monica Place, among other malls and retail properties.

She also has experience in corporate event planning and has a Bachelor of Arts in Communication from the University of Arizona. Welliver, who has a BA degree in Journalism from the University of Missouri, previously served as a policy and planning analyst for the agency.

Welliver previously worked in the Human Resources and Economic Development Departments for the Cities of Manhattan Beach and Santa Monica, respectively.

A City/County Management Fellow, he previously served as president of the USC chapter of the International City and County Management Association.

Welliver recently completed a Master of Planning with an emphasis in economic development at the University of Southern California's Sol Price School of Public Policy. In May 2015, he will complete a second Masters, this one in Public Administration.

Tapped to head the Facilities and Event Logistics department, Conant brings a background in property management, having managed more than 1.2 million square feet of property in the commercial and retail industry.

She has worked with the City and County of Los Angeles on homelessness in Downtown Los Angeles, building relationships with neighboring areas including Chinatown, Union Station and Olvera Street to raise awareness of the issue, according to officials.

Her responsibilities will include overseeing day-to-day maintenance and events on the Promenade, while also working on development projects that will "continue to enhance and cultivate Downtown Santa Monica."

The announcement comes in time for the Third Street Promenade's 25th Anniversary celebration.

"Created locally and celebrated globally, the economic engine and people-watching powerhouse has a summer's worth of celebratory events, including: Picnic on the Promenade, the new Friday afternoon lunch series and the return of Cinema on the Street," officials said in a press release.
"Each event is designed to take advantage of the Promenade's distinctive outdoor social spaces and community spirit, and all are free for the public to enjoy."

For more information about Third Street Promenade and the 25th Anniversary celebrations, visit SantaMonicaCentric.com or DowntownSM.com