Santa Monica Library Hosts Latino Authors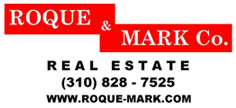 Harding, Larmore Kutcher & Kozal, LLP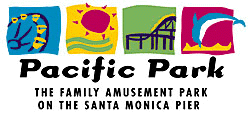 When one lives in a city as breathtakingly beautiful and unique as Santa Monica, inevitably that city will be shared with visitors.
By Daniel Larios
Staff Writer

April 24, 2014 -- Patrons of the Santa Monica Public Library will have the chance to meet and speak with three prominent Latino writers and artists at a Big Read program event on Saturday at 3 p.m. in the Library's MLK Jr. Auditorium.

"An Afternoon with Rubén Martínez and Friends" will feature Rubén Martínez, Raquel Gutiérrez and Rafa Esparza performing a variety show inspired by old Mexican vaudeville shows popular in the immigrant communities in the early 20th century.
The trio will be telling their family stories of migration from Mexico and Central America to Southern California through the use of spoken word, theater, performance art and music.

Library officials say the show will explore "classic migration themes: what is gained and lost in the crossing of borders, the ongoing negotiation of identity and the broader story of the reshaping of regional and national culture."

A book sale and signing by Martínez, author of "Desert American" and "Crossing Over," will follow the program.

Martínez is an Emmy Award-winning journalist, writer, musician and teacher who holds the Fletcher Jones Chair in Literature and Writing at nearby Loyola Marymount University.
He hosted and co-wrote the feature-length documentary film "When Worlds Collide" for PBS. As a musician, he has collaborated with the The Roches, Los Illegals and Concrete Blonde.

Gutiérrez is a writer, performer, film actor, curator, playwright and cultural project organizer in Los Angeles. She is the co-founder of three Los Angeles-specific art projects: Tongues, A Project of VIVA and Epicentro Poetry project. Her published work has been featured most recently in Portland Review and Ambientes: New Queer Latino Writing.

Esparza is an artist working in sculpture, drawing, painting and live performance. Her art has been featured at Los Angeles Contemporary Exhibitions, Highways Performance Space, REDCAT, Human Resources and SOMArts.

This event is part of The Big Read, which is a community reading initiative of free events and book discussions held throughout Santa Monica through May 4. For information on upcoming Big Read events, visit smpl.org/Urrea2014.aspx.