Santa Monica College Maintains Top Ranking in Transfers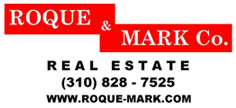 Harding, Larmore Kutcher & Kozal, LLP
By Lookout Staff

December 13, 2013 -- Santa Monica College ranked first in transfers to University of California campuses for the 23rd year in a row and saw an increase in the number of Latino students who made the jump.

During the past school year, 1,057 SMC students transferred to UC campuses, far more than any of the other "feeder schools," according to statistics released by the California Community College Chancellor's Office.

The transfers included 31 Black and 141 Latino students, marking the third year in a row that SMC increased the number Latino students transferring to the prestigious UC school system. The number has been steadily rising from 117 transfer students in 2010-11 to 129 in 2011-12.

"Santa Monica College is very excited about the latest transfer data," said SMC President Dr. Chui L. Tsang.

"These numbers reflect our year-after-year commitment to preparing students for transfer to four-year universities and our continuing effort to help even more students advance their education to the next level."

College officials attribute SMC's success to the quality of its staff, the school's yearly college fair and support from the greater community.

"The support of great counseling faculty and staff, outstanding teaching faculty and college administrators, and the greater Santa Monica community all combine to help keep our institution in the forefront of the transfer mission," said Dan Nannini, faculty leader at SMC's Transfer Center.

"SMC also hosts the largest college fair in the state as part of our effort to make SMC students attractive to admissions offices," Nannini said.

SMC's Transfer/Counseling Center is taking further steps to help students transfer.

It currently is participating in the redesign of a statewide website that "provides transfer information to students and counselors," Nannini said.

The center also conducts workshops, holds weekly visits from four-year institutions and has a "close working relationship with UC and CSU (California State University) to make sure SMC students get credit for their classes," he said.

Every UC campus has SMC students enrolled this year, with UCLA continuing to top the list with 490 transfer students, or nearly half of all the transfers to UC schools. UC Berkeley was second with 173 transfers, followed by the UC Irvine and UC Santa Cruz campuses.

In addition to students transferring to UC schools, 854 transferred to California State University campuses, and 160 SMC students transferred to USC, nearly three times as many students as the number two feeder school. SMC is also the top source for transfers to Loyola Marymount University (LMU).

Some SMC students also have transferred to prestigious private universities, including Stanford, Columbia, and Cornell.