Santa Monica Chamber Announces State of the City Event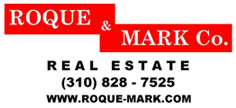 Harding, Larmore Kutcher & Kozal, LLP
By Lookout Staff

December 11, 2013 -- Santa Monica will hold its State of the City event under the big top next month and focus on the future of cities, Chamber of Commerce officials announced this week.

The event -- "Global Visionaries and Local Leaders Building 21st Century Cities" -- will be held January 27 under Cirque du Soleil's Grand Chapiteau. Cirque, which opens its show "Totem" ten days earlier, will receive this year's Economic Excellence Award.

The annual event brings together business and civic leaders with City officials who will present Santa Monica's annual economic report and share new initiatives impacting the bayside city.

"State of The City is one of the most important events for businesses like ours," said Chamber Chair Brad Cox, senior managing director for Trammell Crow Company. "It gives us the opportunity to mix and mingle with fellow business leaders and hear from the mayor and city manager.

"If you haven't attended in the past, it's the best time to find out what is really happening in Santa Monica and how it impacts your business," Cox said.

State of the City attendees will have a chance to engage with City officials and major stakeholders on premiere developments such as the Expo Light Rail Line and Colorado Esplanade, which are scheduled to be completed by early 2016.

The annual event also provides an opportunity for members of the business community, city leaders, and residents to network.

Speakers will include Laurel Rosen, the Chamber's president and CEO; Mayor Pam O'Connor, who will speak about the current state of Santa Monica, and City Manager Rod Gould, who will address "how businesses and the community will continue to build a 21st Century City in Santa Monica," chamber officials said.

"In a world of cultural and technological trendsetters, Santa Monica is making waves, which will be exemplified at the State of the City," officials said.

The event also will recognize business and community leaders "that have contributed to the economic success of the city while demonstrating commitment to community well-being through social, humanitarian or environmental leadership."

Last year, transportation took center stage with City officials offering a comprehensive update of the Expo Light Rail line that will connect Santa Monica to downtown Los Angeles, create jobs and boost property values near the stops.
Mayor Pam O'Connor, a member of the MTA board, told the audience that Santa Monica had managed to weather the recession.

The event will start at 7 a.m. under the Cirque du Soleil's Grand Chapiteau at the Santa Monica Pier. Breakfast & networking will take place from 7 to 8 a.m., followed by the State of the City Program from 8 to 9 a.m.

Tickets and more information can be found at smchamber.com or by calling 310.393.9825.