Santa Monica Looking for Sustainable Award Nominees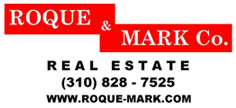 Harding, Larmore Kutcher & Kozal, LLP
By Lookout Staff

December 10, 2013 -- What do a surfing store, a yoga studio and a car dealer have in common? All are past winners of the Santa Monica Sustainable Quality Awards (SQA).

Interested parties have until Monday to weigh in on what businesses should join the list by submitting nominations for the 19th Annual awards presented next spring.

The awards recognize businesses that have made "significant achievements in the areas of sustainable economic development, social responsibility and stewardship of the natural environment."

The Grand Prize is awarded for combined excellence in the three areas. Excellence awards are given to businesses in any one of the three areas.

"The goals of the SQAs are to identify and recognize businesses that are successfully incorporating sustainable practices into their operations," SQA officials said.

The awards are given by the Chamber of Commerce, Sustainable Works and the City of Santa Monica's Office of Sustainability and the Environment.

More than 100 local businesses have been honored since the awards were launched in 1995. Last year's Grand Prizes were given to The Santa Monica Convention & Visitors Bureau, Tiato & An Catering and yogitoes.

Award officials hope to inspire companies and individuals to help conserve natural resources by showcasing businesses that have thrived by adopting environmental measures, SQA officials said.

Nominations can be submitted by any interested party and for any Santa Monica area business.

"It is a simple process and your nomination will be sure to surprise and delight the business you submit for consideration," awards officials said.
The SQAs will be held at the Le Meridien Delfina Hotel in Santa Monica on April 30, 2014.

To nominate a business visit smsqa.com and click on "How to Apply," then download, complete and submit the nomination form by email or fax.

For event tickets and sponsorship information visit smchamber.com/sqa. For any additional information call 310.393.9825 x116.