Santa Makes Santa Monica Visit Saturday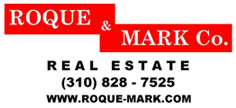 Harding, Larmore Kutcher & Kozal, LLP
By Lookout Staff

December 5, 2013 -- No wonder Santa will be in town early this year -- he's coming to Santa Monica with a police and fire escort that will have the sirens wailing to announce his arrival.

The big man will show up with his public safety helpers Saturday to spread holiday cheer and distribute thousands of candy canes in a town that shares his first name.

Starting at 10:30 a.m. and wrapping up with a final stop at 3:35 p.m., the twenty-first annual "Candy Cane Drive" wall make stops at five parks and the Third Street Promenade

Instead of Rudolph's bright red nose, look for the flashing lights of the city's public safety vehicles as Santa rolls into town in a high horsepower convertible more in keeping with the sunny Southern California lifestyle than a North Pole reindeer-driven sleigh.

"Santa Monica children are encouraged to look and listen for the lights and sirens of the public safety vehicles, while parents are encouraged to bring their cameras," said Sgt. Jay Moroso, the Police Department spokesman.

During his visit, Santa will make the following stops:

10:30 - 11:00 a.m. -- Douglas Park - California Avenue & 25th Street

11:15-11:45 a.m. -- Christine Reed Park - California Avenue & Lincoln Boulevard

12:00 - 12:30 p.m. -- Third Street Promenade & Wilshire Boulevard

1:45 - 2:15 p.m. -- Virginia Avenue Park - 2200 Virginia Avenue

2:30 - 3:00 p.m. -- Marine Park – Marine Street & 17th Street

3:15 - 3:45 p.m. -- Clover Park - Ocean Park Boulevard & 25th Street

For more information, call the Santa Monica Police Department Community Relations Unit at (310) 458-8474.